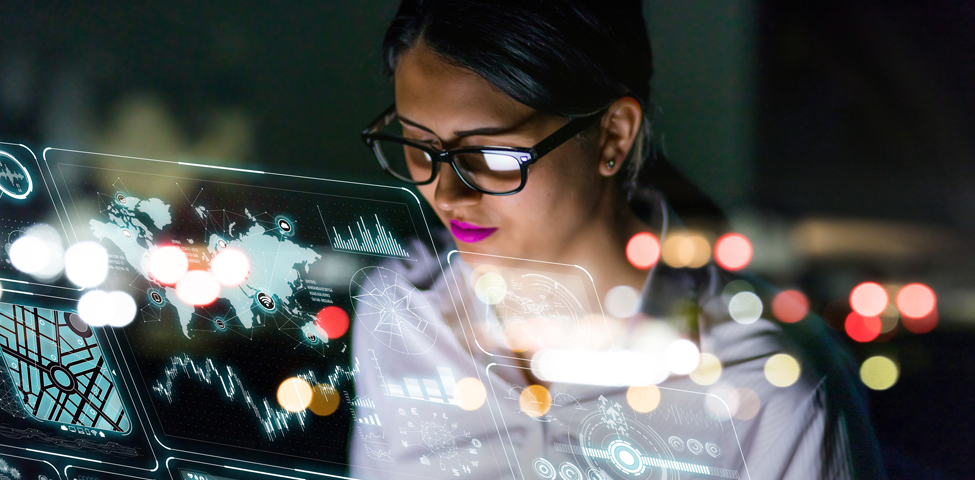 Intelligent Connectivity Top of the Agenda in Bangkok as Asia Pacific Leads the Way in IoT
Asia Pacific is now the world's foremost growth region for IoT, representing 40% of the world's total spend in 2018: mass installation of sensors, cameras and other connected devices will bring investment above $291 billion this year, up 12% from $260 billion in 2017. Industrial IoT will see particularly strong growth, as large-scale automation in manufacturing accompanies ongoing industrialisation in the region's developing economies, bringing Asia Pacific well ahead of the rest of the world in expansion of connected industry. Growth in the global IoT analytics market, too, is being driven by Asia Pacific, as adoption of smart applications and solutions accelerates rapidly. In all, revenues in Asia Pacific stemming from growth in IoT will reach an astonishing total of $853 billion by the end of this decade, as the combination of 5G, AI and IoT enables hitherto inconceivable advances in productivity.
Taken together, these technologies are known as Intelligent Connectivity. Intelligent Connectivity will underpin much of the mobile industry's business growth strategy over the next few years, as operators partner with innovators in logistics, agriculture, industry, retail, transport, public services and much more besides.  This vast commercial potential formed the basis of discussions at the final session of our IoT+AI+Blockchain Summit at the GSMA Mobile 360 Series in Bangkok last month, where operators and their partners fielded a range of expert speakers to consider opportunities and reflect on shared challenges.  Asia Pacific is leading the way in rollout of cutting edge IoT services, and there was much to discuss. Next year take-up of IoT will reach what many see as the 'tipping point', as adoption reaches 20% worldwide, according to research by DBS bank: people are becoming increasingly alive to the improvements their own lives stand to make from Intelligent Connectivity.
Connected Transportation in Smart City is Not a Dream Anymore
As transport becomes increasingly connected, for example, we will no longer need to wait at home to receive parcels, nor will those sending them to us need to do so using traditional 'man and van' methods – trusted unmanned vehicles will instead be able to climb stairs, open doors and place goods directly into our premises.  Curation of the data generated by our increasingly connected lives is fast becoming more effective, leading to the improved behavioural insights needed for smart public services – Teralytics are building the world's first mobility operating system, using telecoms data to forecast and manage the flows of people through public transportation in Hong Kong.
Even ostensibly simple devices will increasingly reveal multifaceted capabilities: the Fonda Smart Pole for instance can act simultaneously as a smart lighting installation, traffic and security surveillance system, weather monitoring station, public information broadcast point and a mini base station for mobile connectivity. The emphasis is rightly on inclusive connectivity, as the industry looks to connect all those with something to gain – the device will be placed not only in the region's most advanced smart cities, but in developing locations such as the Siem Reap province in Cambodia. Google, meanwhile, have devised an ingenious way of giving voice to those with severe physical limitations, enabling them to live fuller lives assisted by a combination of morse code, AI and connected households. This serves as a reminder of just how all-encompassing the advances offered by intelligent connectivity really are. Naturally, discussion tends to revolve around the use cases with mass application, such as transport and industry, but there is truly something in this for everyone.
Find out more about Intelligent Connectivity 
A full list of speakers and their presentations given in Bangkok can be downloaded below:
Dr. Piya Patcharamaneepakorn – True Corporation Plc
Dr. Indika Samarakoon – Dialog Axiata Plc
Choon Jeng Chong – SingTel group
Panel Discussion: Delivering IoT at Scale
Johnson Chang – Nietzsche Enterprise Co.
Mr. Thanasorn Jaidee – True Digital Park
Panel: Smart Supply Chain in the Seafood Industry
Dr. HongWei Song – Fonda Technology Co.,Ltd
Alexander Montefiore – Teralytics
Back