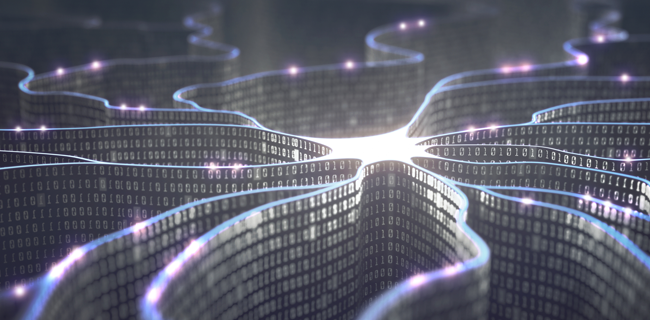 Interview: Putting NB-IoT to the Test
Cao Ming explains how Huawei's Shanghai lab is enabling developers to test a wide variety of innovative Internet of Things solutions
Cao Ming, President of FDD Product Line, Huawei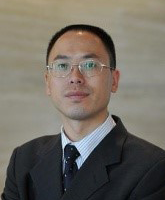 More than 30 companies from 17 different industries are already making use of Huawei's new Open Internet of Things Lab in Shanghai. The lab, which opened in May 2016, is focused on the development of solutions and applications that harness the low power wide area connectivity provided by the recently standardised technology Narrowband-IoT (NB-IoT).
Cao Ming, President of Huawei FDD Product Line, describes the lab as "a powerful tool for educating both mobile operators and non-telco companies about NB-IoT." The lab is working with a mixture of large and small companies to explore more than 20 different use cases, including smart water, gas and electricity metering, smart parking, smart street lighting, asset tracking, air quality monitoring and smart waste management. "Based on our experience, in 2017, the most popular use cases will be smart metering for utilities and smart parking," says Cao Ming. "These will be among the first solutions to come to the market. In water metering, for example, we are working with the top three companies in China and within Europe."
Huawei says that, from a technical point of view, many NB-IoT-enabled devices, such as water meters, gas meters, parking sensors, and pet trackers, are ready to go commercial. "In addition, the end-to-end network capability has been proven and infrastructure solutions are commercially available," says Cao Ming. "Now many industry players are deeply engaged in business model discussions with operators."
Although Huawei is also developing LTE-M, as most of operators and vertical partners are focusing on NB-IoT, Huawei's initial focus is on NB-IoT, which is designed to enable connected devices to have a battery life of more than 10 years and receive a signal in previously-inaccessible locations. Huawei's home market of China, which is the largest IoT market in the world, looks set to be a pioneer of NB-IoT-based solutions. Huawei says both the Chinese government and the country's mobile operators are keen to harness the potential of NB-IoT in various markets, including utilities, manufacturing, and agriculture. However, Huawei is involved in projects with Mobile Network Operators in all continents and Cao Ming advised that "We expect that there will be 30 NB-IoT commercial networks in 20 countries in 2017."
Potential consumer applications
NB-IoT could also enable a new generation of connected devices for consumers. Shanghai-based wearable maker Oviphone has worked with Huawei's Shanghai Open IoT Lab to help it develop what it claims is "the world's first NB-IoT band". "NB-IoT small chipsets can let the wearable devices design [become] more compact," said Oviphone CEO Jack Yu at the launch of the watch in October 2016. "The global and roaming NB-IoT network is more suitable for moving devices such as wearables and trackers." Oviphone's CEO also said NB-IoT could be used to help track pets and the delivery of goods. Oviphone and Huawei are working together to develop a NB-IoT band for elderly people and a new version of Oviphone's existing GSM tracker for pets, bags and suitcases.
Equipped with end-to-end NB-IoT solutions, Huawei's Shanghai lab enables Oviphone and other companies to test their prototypes and proofs of concept on a live NB-IoT test network, using Huawei's NB-IoT chipset and modules from u-blox and Quectel. The lab principally focuses on technical verification, new service development and supporting cooperation between partners. It also provides testing and debugging services to developers and vertical players.
Huawei's IoT platform collects the data from the NB-IoT-connected devices and then relays it on to the vertical player's service platforms. "This agile development environment enables vertical partners from various industries to start developing products and commissioning services," says Cao Ming. "We can help vertical industry partners on hardware design, antenna selection, and battery improvement and so on," he adds. "However, the lab's value is certainly not just technical. It is an eye-opener helping visitors to realize the breadth of use cases and services made possible by NB-IoT."
Today, most developers and innovators engage with Huawei through marketing channel project discussions. Once formally approved, these partners can access Huawei's lab facilities.  To support this engagement process, Huawei has built a developer website, which provides documents and tools, including a software development kit (SDK). "As a next step, we will add a bulletin board system, which developers can use to interact with Huawei experts," says Cao Ming.
Building a global R&D network
Huawei is also establishing Open IoT Labs with all three of the leading mobile operators in its home market – China Mobile, China Telecom and China Unicom.
Moreover, Huawei is supporting similar Open IoT Lab initiatives with various mobile operators globally, including Etisalat in the UAE, Vodafone in the UK, LG U+ in South Korea, and TIM in Italy. In April 2016, for example, Vodafone and Huawei announced the opening of a lab to develop NB-IoT-based products and applications. Located at Vodafone's headquarters in Newbury, England, the new lab provides a pre-integration testing environment for application developers and device, module and chip manufacturers.
Huawei anticipates many more NB-IoT labs will be established during 2017. "To help vertical industries and developers employ NB-IoT worldwide, we would like to help any operators with NB-IoT commercial plans to build NB-IoT Open Labs," says Cao Ming. But Huawei believes these labs will need to be supported by virtual testing environments. "We hope in 2017, there will be 30 NB-IoT Open Labs founded in the world. But we think it is still not enough, so we have to innovate. Hence, we have announced tools like SoftRadio, a software suite that allows developers to access NB-IoT Open Labs. This is done via the Internet for remote innovation and commissioning."
Huawei plans to supplement the SoftRadio suite with an end-to-end "Go Cloud" service that will provide a cloud-based development platform that can be used for early prototyping from any location. "Ultimately, the Huawei NB-IoT Open Lab will be mostly used for final test verification and field experimentation while most of the service development and integration work will be done remotely," says Cao Ming. "As NB-IoT momentum keeps increasing rapidly, finding ways to support more partners is a necessity."
Back