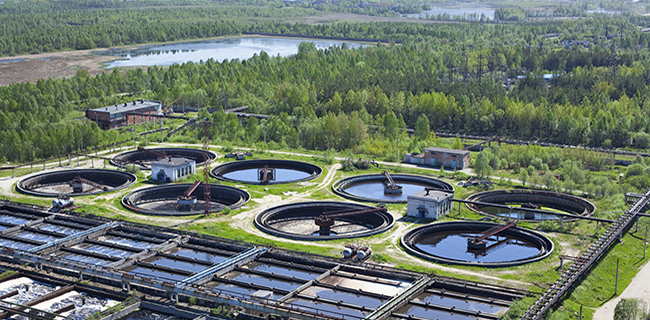 Mobile Technology: the Unlikely Solution to the World's Water Crisis
Stress on the world's water supply is increasing. According to the 2015 WHO/UNICEF Joint Monitoring Report, a third the world's population do not have access to adequate sanitation and one tenth do not have access to safe water. Whilst acknowledging progress made in some areas – such as access to safe drinking water – the report points to a number of threats lurking on the horizon.
The report underscores a marked improvement in access to water for rural populations, but improving access to clean water in has been slow. And now for the first time in our history, human beings are now primarily an urban species – with over the 55% people now living in or clustering around cities. WaterAid's recent study, Overflowing Cities, suggests this figure will rise to two thirds in 2050, creating severe stress on access to clean water.
We are also living in an era of uncertain weather patterns. The steady rise of the world's temperature has corresponded with growing instances of droughts, storms and floods, all of which put additional strain on water supplies and the aging legacy systems that maintain it. One of the greatest challenges for water companies is the balancing of cost between replacing aged sections of the pipeline before it fails, and the expense and disruption of replacing it after a leak. Take for example, the recent water main break in Philadelphia in which over 10 million gallons of water violently flooded the streets. The fault was levelled on an ancient cast iron pipe, installed in 1885.
So what can be done to reverse this stress on water? Curiously, the answer lies in another piece of legacy infrastructure: mobile networks. In an era of unprecedented technological advance, this innovation may have gone unnoticed by many, but licenced low power wide area (LPWA) network technology has been steadily gaining momentum.
What makes this technology unique is its ability to communicate information in underground or hard to reach locations, and in such a way that supports long term battery life. In the utilities sector, particularly in water management where it can be paired with sensors and water meters to detect leaks and reduce consumption.
The recently released GSMA Smart City Guide: Water Management explains in how this technology and other existing mobile technologies are becoming an integral component of the Smart City, and details case study examples in Las Vegas, Atlanta and Tainan City, Taiwan. These case studies reveal that the application of mobile technologies can result in reduced consumption, vastly improved leak detection and better monitoring of water quality.
Of course LPWA adoption will depend on its cost effectiveness, and in this respect, there are a number of ways in which LPWA has the edge over conventional solutions. Because LPWA devices transmit relatively low amounts of data, the overall cost of the solution is kept to a minimum, meaning that the technology can be retrofitted at relatively low cost.
Crucially, LPWA gives water companies the ability to remotely monitor water usage in many below ground locations, meaning they can take readings more regularly and will become less dependent on manual or drive by readings. Existing mobile-enabled remote monitoring solutions such as AT&T's HydroPoint have proved their value by saving its customers $137 million dollars and 15 billion gallons of water in 2015 alone.
Licenced LPWA will be commercially available in 2017, for more information and to become involved in GSMA's Mobile IoT Initiative, please visit gsma.com/connectedliving/mobile-iot-initiative
Back