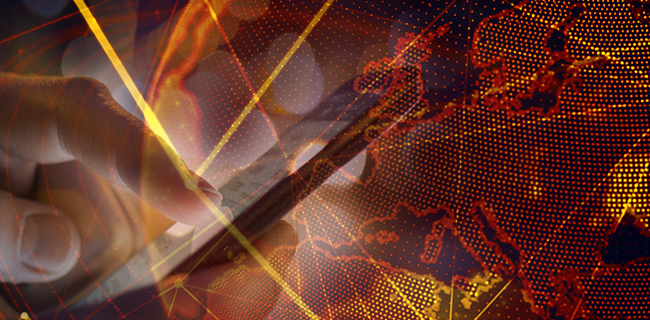 How Operators have made Strides in Improving IoT Frameworks
Several key milestones were reached last year by those laying the groundwork for the Internet of Things (IoT).  Impressive progress has been made in preparing the architecture of what will soon connect billions of devices globally across highly diverse contexts. Such progress underscores the contribution operators have made through collaboration on various standards. These will enable the industry to avoid fragmentary approaches and meet considerable opportunities to scale over the next decade.
Perhaps the year's most significant advance has been in Mobile IoT.  June saw standardisation of technologies in Low Power Wide Area (LPWA) networking in licensed spectrum by the 3rd Generation Partnership Project (3GPP). Operators agreed on harmonising specifications for the three principal technologies used in LPWA: EC-GSM-IoT, LTE-M and NB-IoT.  The agreement was reached to meet an emerging, high-growth area in the IoT technology market: the need to provide connectivity for M2M applications that require low data rates but long battery lives, and that operate unattended for extended periods, often in remote locations.
The new standards will allow operators to provide customers with the advantages of licensed spectrum solutions, where many currently rely on unlicensed. Crucially, these advantages include greater connection reliability, and greater security, thanks to dedicated bands. Solutions deployed in licenced spectrum will also be highly scalable through their ability to support many devices over considerable distance, and highly efficient through ease of installation onto current networks, reusing much existing cellular infrastructure. Uses of licensed spectrum LPWA solutions will include utility metering, smart grids, agriculture and urban facilities such as parking and lighting. Numerous pilots in these and other sectors have shown highly positive results, followed by commitments by major operators and technology partners. Collectively, these applications will greatly accelerate the development of smart cities, an area of the IoT in which operators will play an increasingly important role in the coming year.
The market opportunity in LPWA technologies over the coming years is immense. Analysys Mason forecasts that they will generate $970 million globally in connectivity revenue in 2018, rising to $7.5 billion in 2022, by which time Strategy Analytics estimates that at least $13 billion will be generated by operators in LPWA connectivity. Market research by Machina predicts that by 2025 overall revenue derived from connectivity will reach $19.5 billion, with the number of LPWA connections exceeding 3 billion in that year. More than a third of these are forecast to be made in Asia, making it the strongest overall growth region, with Europe leading the way in utilities, with a plurality of connections. Machina also projects a consolidation of growth around licensed spectrum solutions. Machina's analysis indicates that by Q4 2016, the likelihood of market consolidation around cellular standards had grown by a further 10% on the previous year; this continued momentum makes it a likely outcome.
Growth in emerging IoT markets has also been encouraged by the automotive industry's adoption of the GSMA's Embedded SIM Specification. Leading automobile companies agreed in February to support the interoperable specification, in a major boost to efficiency of service provision and maintenance. Embedded SIM technology allows connectivity to be administered remotely, so that changes are possible without requiring removal of the physical SIM. This will help to connect vehicles quickly with local operators, regardless of where they are manufactured, which in turn will allow automakers to ship internationally with less variance in the manufacturing process. This operator-led specification allows manufacturers "to reduce manufacturing complexity, adapt to changing regulatory frameworks and work with the best mobile operators, on a country-specific or regional basis, improving the customer offering to deliver the next generation of connected services", according to Global Connected Car Director at Jaguar Land Rover Mike Bell.
This vote of confidence was followed in November by detailed analysis from Beecham Research, which demonstrated the opportunities available to the utilities sector through adoption of the GSMA Embedded Sim Specification. The report argued that utilities companies could enhance their customer offering, through the increased security made possible by a tamper-resistant SIM installation, and improved data integrity. Customers and providers alike would also benefit from the reduced need for site visits, through over-the-air management of tasks previously requiring a technician.
Bringing those active in developing IoT technologies onto increasingly common ground has been the principal achievement in 2016. This has been done through shared information as well as shared hardware specifications. With security recognised as the cornerstone of IoT's success at last year's Mobile World Congress, the GSMA released its IoT Security Guidelines in February 2016. These provide a common resource for providers, developers, manufacturers and operators to work from in devising security measures. By consulting a common pool of knowledge, optimised by industry-wide contributions, company-specific skills gaps can be allayed to maximise the effectiveness of security designs. Lab Mouse Security's Don Bailey, who contributed extensively to the design of the Guidelines, expressed confidence in their becoming the industry standard, stating "I believe the foundation we've built, is not just a list of things to do, it's a baseline for IoT security, period."
The successful emphasis on collaboration in 2016 has yielded considerable benefit to the ongoing construction of the IoT. The end of the year saw the launch of the GSMA's IoT Knowledgebase, a resource compiling policy and regulatory data which operators – those best-placed to assist governments in shaping the IoT, through their expertise in markets and technology, and established global relationships – have developed to assist policymakers in learning about emerging policy and regulatory best practice from around the world. We look forward to another productive year of strategic cooperation in bringing the IoT into being, as governments take increasingly active steps to participate in its development.
Back