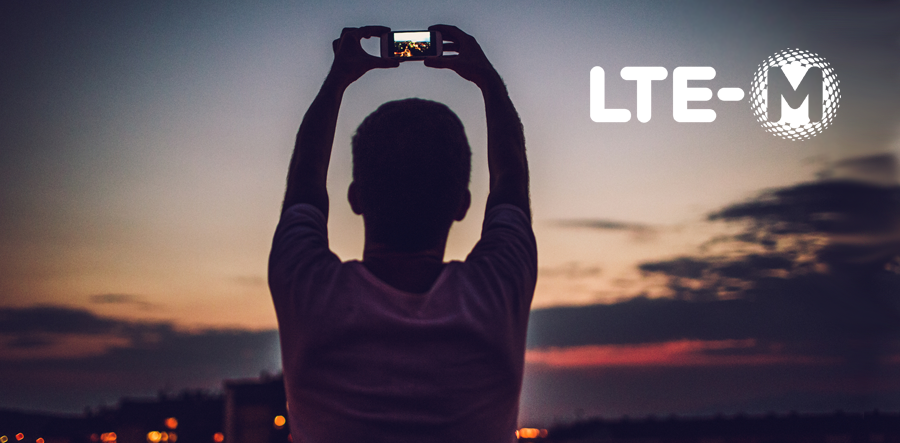 Release of Universal Hallmark for LTE-M Signals Technology's Maturity
As the industry moves to scale the Internet of Things over the next few years, Mobile IoT is set to become the dominant vehicle for cellular delivery.  Of the 3 billion low power, wide area (LPWA) connections expected by 2025, around 1.9 billion are forecast to be achieved via Mobile IoT.  The security and reliability of these licensed LPWA connections makes them the mode of choice for those seeking to connect previously standalone objects and devices in remote locations, which cannot easily be serviced for recharged.
Organisations operating in this growing market must be able to demonstrate their products' authenticity, and signal clearly to consumers that they are using this trusted technology.  The GSMA is therefore pleased to announce the launch of the universal industry logo for LTE-M, one of the family of technologies making up Mobile IoT.  LTE-M has now established itself as a leading technology: it has particularly strong coverage in North America and Asia currently, and its presence is increasingly global.  When such technologies come of age, they must be visible to end users in a consistent way.
"Having its own identifier puts LTE-M on par with the Wi-Fi fan, and other networks that are easily recognised purely by a symbol," explains Cameron Coursey, Vice President of Product Development for IoT Solutions at AT&T.  "It represents maturity and global acceptance of the technology, as well as emphasising the new verticals LTE-M technology is able to now address in IoT ."  The Wi-Fi logo Mr Coursey refers to, which is now so ubiquitous, was a crucial step towards mass recognition and adoption of what was once a debut technology.
The logo will also aid in further alignment of players within the LTE-M ecosystem, uniting innovators and manufacturers behind a common brand.  "Approval of the LTE-M logo by the GSMA means the telecom industry, including operators and vendors, has trusted and adopted LTE-M technology," points out Toshiyasu Wakayama, Manager of the KDDI Corporation. "It will also appeal to vertical industry partners and customers, which will lead to explosive growth in the Mobile IoT/LTE-M ecosystem, industry-wide and globally.  LTE-M technology is matured already, and it is ready for globally wider implementation."
What does this maturity mean for manufacturers?  Essentially, that the current release of LTE-M is ready for the future.  It is at a point where prospective deployments can be undertaken without investment concerns for the future, as the technology is now future-proof for the IoT's long term life.  It will continue to be improved along the road to 5G, but only highly specialised and specific future use cases will require those improvements.
Among the best ways to appreciate the industry's confidence in a technology is of course to see use cases in action for oneself.  The GSMA is delighted to have hosted a particularly strong showing for LTE-M at the Mobile World Congress, where a wide range of deployments was showcased at the Mobile IoT Journey sessions throughout the week.  Attendees experienced IoT demonstrations as various as connected bicycle fleet management, to smart greenhouses and water irrigation, to remote utility metering.  Even an ingenious smart safety shoe offering greater protection to workers was on show – all of these relying on LTE-M.  We hope you were thoroughly amazed by what this now highly established technology had offered, and understood why the industry was increasingly rallying behind it as a long-term investment for IoT deployment.
Back