Factory Efficiency – 5G Era IoT Manufacturing Use Cases and Benefits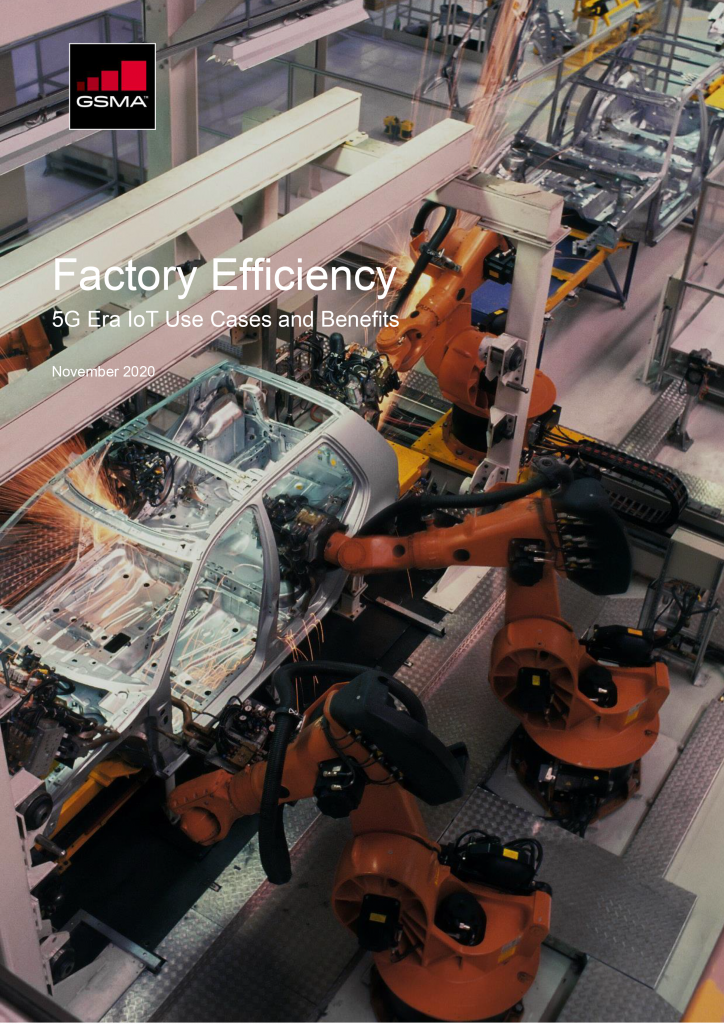 Manufacturing is essential to the global economy, and its outputs can be worth well over 10% of GDP in advanced economies such as Germany and the USA, increasing to 40% in countries with very large manufacturing bases such as China. Being such a large industry in its own right and global in nature, the manufacturing sector is naturally competitive, with participants seeking competitive advantage across their operations and supply chains. Over past decades manufacturing has seen a substantial shift from being almost entirely based on manual operations to the increasing use of automation both in the manufacturing facility as well as the associated supply chain. This increased use of connectivity to create more intelligence on manufacturing and supply chain operations, and in turn make them more efficient, flexible and sustainable, drives what we call 'Industry 4.0'.
5G Era networks are a key enabler of Industry 4.0. The mobile industry has demonstrated its ability to connect and transform society through its 2G, 3G and 4G networks over the last 30 years. The 5G Era will build on these successes by delivering a platform that enhances existing services, and enables new business models and use cases. Mobile networks create flexible, reliable and secure connectivity services with additional benefits compared to other options such as fixed connectivity or Wi-Fi.
This document covers and analyses the use cases in:
Predictive Maintenance
Asset Tracking
Power and Heat Management
Machine Vision for Plant Management
Replenishment of machines and workstations with AGVs