Ofo Bicycle Internet of Things Case Study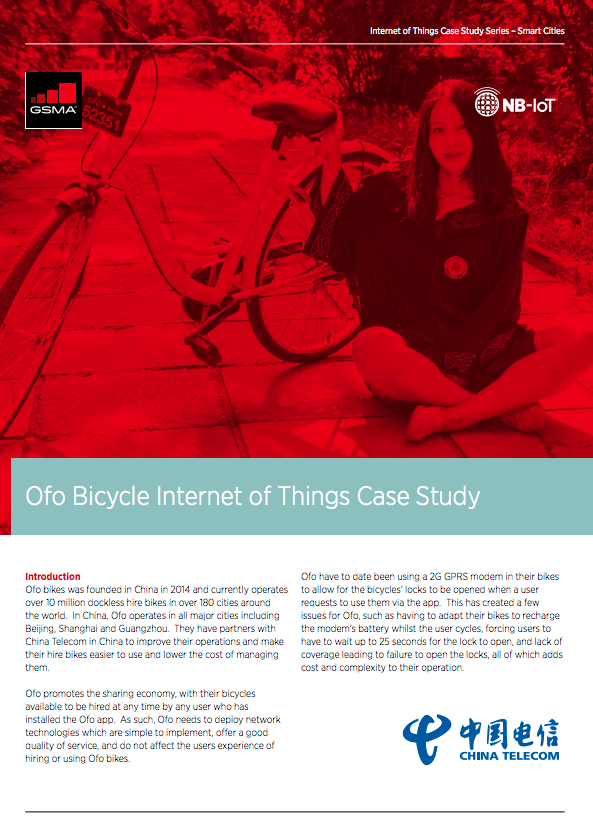 Ofo bikes was founded in China in 2014 and currently operates over 10 million dockless hire bikes in over 180 cities around the world. In China, Ofo operates in all major cities including Beijing, Shanghai and Guangzhou. They have partners with China Telecom in China to improve their operations and make their hire bikes easier to use and lower the cost of managing them.
Ofo promotes the sharing economy, with their bicycles available to be hired at any time by any user who has installed the Ofo app. As such, Ofo needs to deploy network technologies which are simple to implement, offer a good quality of service, and do not affect the users experience of hiring or using Ofo bikes.