IoT WebTalk: Delivering 5G Quality of Service (QoS) for Connected and Automated Driving
In this IoT WebTalk, industry experts from T-Systems and Ottopia discuss the requirements for Quality of Service and demonstrate how teleoperation works, the remote control of driverless vehicles and a prime use case for high quality network performance.
(0:00) Welcome and Introduction
Holly Westerman, Project Manager, GSMA
(05:05) Keynote: Introduction to 5G Quality of Service
Johannes Springer, Program Lead 5G Automotive Program, Deutsche Telekom / T-Systems International
(14:45) Joint Keynote and Demonstration: Teleoperations
Joachim Klink, Head of Autonomous Driving and Integrated Mobility, Deutsche Telekom / T-Systems International
Amit Rosenzweig, CEO & Founder, Ottopia
(33:25) Panel Discussion and Audience Q&A with all speakers
Moderator: Dr Shane Rooney, Executive Director IoT Netwoks, GSMA
Speakers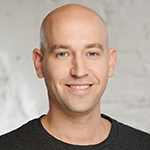 Amit Rosenzweig
CEO & Founder, Ottopia
Amit loves marrying technology with customer needs, and has been doing so over the last 15 years. Before founding Ottopia, Amit was Head of Product for Microsoft's leading cyber-security offering, VP Product at a company building low-latency wireless video solutions, and Head of a Cyber-Security R&D department in the IDF's 8200 Unit. Amit is also a graduate of the prestigious Talpiot program.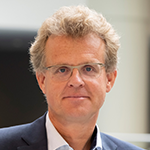 Johannes Springer
Program Lead 5G Automotive Program, Deutsche Telekom AG / T-Systems International GmbH
Johannes Springer is responsible for the 5G Automotive Program at Deutsche Telekom.
Johannes studied Engineering, Mechanical and Production Engineering at Berlin Technical University. After his doctorate in 1992 he was in charge at Aachen University of Technology (RWTH) as head of department in the Institute of Ergonomics and Industrial Engineering. In 1998 he joined Deutsche Telekom Group in various management positions. From 2004 to 2010 he worked as CTO/COO for Toll Collect, the GNSS and mobile networks based electronic tolling operator for trucks in Germany. From 2011 to 2016 he was Vice President Technology and Solution Design within the Strategic Business Unit Connected Car in T-Systems.
Johannes is active in various organizations, e.g. NGMN (Next Generation Mobile Network, Co-Lead in V2X Task Force) and DGON (German Association of Navigation, Advisory Board).
In 5GAA (5G Automotive Association) he works in the Working Groups "Use Cases" and "Business Models", and since 2018, he is the Director General of the 5GAA.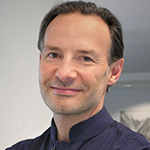 Joachim Klink
Head of Autonomous Driving and Integrated Mobility, Deutsche Telekom AG / T-Systems International GmbH
Joachim Klink is Head of Autonomous Driving and Integrated Mobility at T-Systems International. He joined the company in 2016 and since then takes care of ongoing customer projects and innovation in the respective areas. Before, he held various roles as Director Automotive Industry at Hewlett-Packard Enterprise with a focus on Intelligent Mobility and the Transformation of Sales & Aftersales. Joachim Klink started his career at Fraunhofer Society and spent most of his over 25 years of professional experience on driving innovations for connected vehicles and customers. He holds a degree in mechanical engineering and is based in Stuttgart, Germany.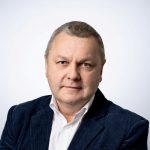 Dr Shane Rooney
Senior Technical Director, GSMA
Shane Rooney is a Senior Technical Director at the GSMA, leading activities in IoT and bringing together strategies and synergies across industry verticals and wider IoT ecosystems. Shane had previously led the GSMA's initiative in developing mobile solutions in Smart Cities and collaborating with cities like Barcelona, Dubai and Shanghai. His team has developed a wider range of Smart City Indicators, Case Studies and Business Cases demonstrating the importance of mobile technology. His team also have developed enablers in IoT Security and embedded SIM. He has led the launch of the Cellular LPWA Networks Technology (LTE-M and NB-IoT) initiative globally and is now promoting Cellular V2X technology. Previously he has been a Group Vice President with Etisalat, developing solutions for Energy, Security and Transport IoT solutions for Middle East, Africa and Asia. Before that he has worked with other Mobile Operators, Vodafone, Hutchison and 3 UK as well as launching and divesting of his own M2M company. Shane pioneered early telematics and connected car solutions for Ford Motor Company in the USA and Europe. He has extensive Global experience. He holds a PhD in Communications Systems specialising in Location Based Services and studied Business Marketing at IMD Switzerland.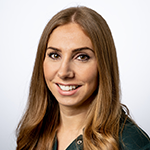 Holly Westerman
Project Manager, GSMA
Holly Westerman is a Project Manager at the GSMA and has been involved in delivering a number of IoT projects across multiple verticals, with a focus on ecosystem engagement.
Currently, her focus is within the automotive vertical. Holly is working with mobile operators, automotive OEMs, industry associations and companies from the wider industry to encourage adoption of cellular solutions and to accelerate the growth of the connected vehicle market.
Holly has previously lead on the creation and development of the GSMA Mobile IoT Innovators community, bringing together mobile operators, hardware vendors and companies from the wider Mobile IoT ecosystem to help accelerate and scale the adoption of Mobile IoT solutions.