GSMA IoT On-Demand Webinar: Cellular – the missing link for drones?
Join leading industry experts as they discuss the latest developments in how cellular communications enables BVLOS operation of commercial drones.
This webinar was originally broadcast  on  7 November 2018 at 10am ET and 3PM GMT. A full recording of the event can be found below
Speakers:
Christophe François, Senior VP of Marketing, AirMap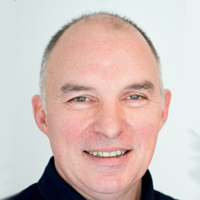 Christophe François is the Senior VP of Marketing at AirMap, the leading airspace management platform for drones. Prior to joining AirMap, Christophe led Actility's Low-Power Wide-Area (LPWA) IoT marketing and marketplace services. Before Actility, Christophe worked at Orange for 10 years, where he helped build the smartphone application portfolio, partner program, and enterprise mobility partnerships. He also pioneered the early adoption of mobile internet services in Europe with Esmertec, Phone.com, and SFR. Christophe started his career with Bain & Company and holds a Master's Degree in Industrial Engineering from University of Illinois and Civil Engineering from Ecole Nationale des Ponts et Chaussées.
Technical Director, Internet of Things Programme, GSMA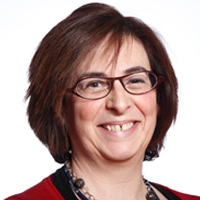 Barbara has over 20 years of experience in the mobile industry. She has been part of the GSMA Internet of Things Programme since 2014, working on several aspects of the IoT such as the development of the Mobile IoT Technologies (LTE-M, NB-IoT), GSMA IoT Security Guidelines, GSMA Drone Interest Group and looking at a variety of emerging technologies for helping the mobile industry to create trusted solutions for the IoT. Before joining the GSMA Barbara worked in R&D in several areas of telecommunications, including Intelligent Networks, IMS, Service Enabling and M2M/IoT. She also participate in and actively contributed to several standards.
Ralph Schepp, VP Project & Program Management, CTO – Technology Economics & Transformation, Deutsche Telekom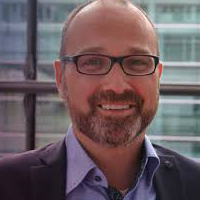 Ralph, who is responsible for key projects and programs in Deutsche Telekom's CTO area, has solid experience in strategy development, transformation, and innovation management, with a strong focus on ICT and high-tech. In his current role he drives DT's UAS activities, Technology Strategy and is managing DT's radio spectrum portfolio and acquisitions across Europe. Previously, Ralph served as Vice President for Foresight and Industry intelligence at Deutsche Telekom's group strategy. In this role he managed DT's core industry partnerships, ran several group-wide strategic programs and advised the Board in future industry and competition scenarios. Before that, Ralph was Vice President of Portfolio management for DT's Products and Innovation unit, where he initiated and successfully managed a group-wide product-portfolio reduction program. At the same time, he was leading DT's global scouting and customer foresighting activities. Ralph began his career as a senior consultant working on various large-scale projects, including the launch of Germany's biggest public WiFi network. Ralph holds a diploma in economics, he lives in Bonn, is married and has three children.
Samuel Flick, Sales Manager Central Europe DACH, Microdrones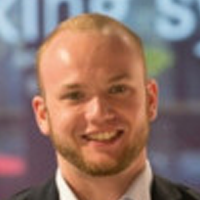 Samuel Flick is the Sales Manager Central Europe at Microdrones, the leading drone based solution manufacturer. Samuel Flick has over 10 years of experience in sales and worked prior to Microdrones as an independent sales person for several companies in different industries. He helped his customers growing their business especially in direct sales.