Private 5G Industrial Networks 2023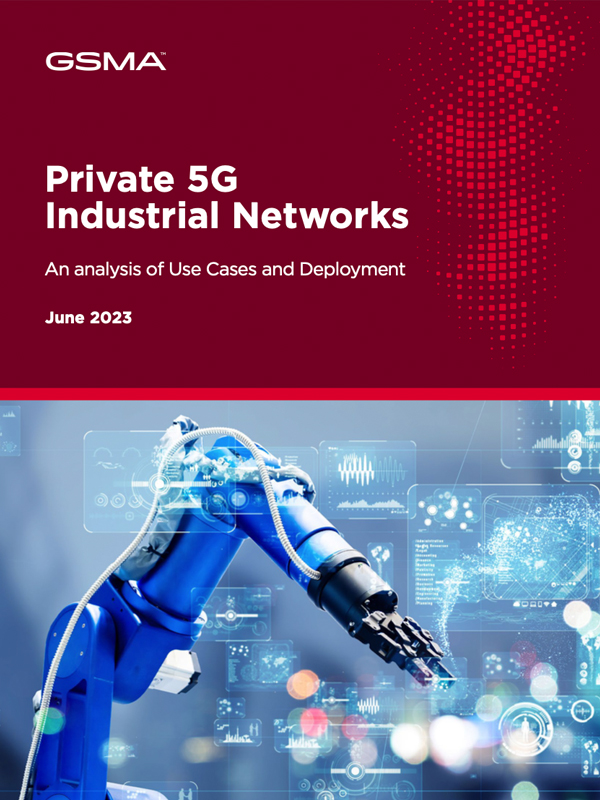 The industrial sector is undergoing a major generational shift. Industry 4.0, the digitisation of the sector, is set to create far more flexible, efficient and sustainable production lines. Mobile technologies, such as 5G IoT, underpin this transformation by enabling industrial and manufacturing companies and their supply chain partners to use emerging technologies, such as AI and machine vision, wirelessly. As a result, they have vastly improved visibility and control over all aspects of their business. Increasingly, the industrial sector is looking to obtain exclusive access to network resources using private networks.
This document, which has been produced by members of the GSMA Digital Industries forum (Verizon, Airbus, Capgemini, Telefónica, Eseye and Teradata), takes a close look at the role of private networks in the context of the industrial and manufacturing sectors. It discusses the business ownership models and deployment options available to enterprises. The section on ownership models covers standalone non public networks (SNPN), public network integrated non-public networks (PNI-NPN) and neutral host networks (NHN).
The document also explains:
The role of the industrial enterprise and connectivity provider and implications for management of the SNPN
Several use cases, including automated guided vehicles, campus networks, industrial crane operation automation, ports, airports, smart tools and XR applications.
Industrial and manufacturing sectors' requirements for private networks.
Download your copy of the white paper by completing the short form below:
Watch the full LinkedIn Live Webinar with some of the main contributors including Airbus, Eseye and Verizon: