Smart Mobility Expert Spotlight: Johannes Springer, Program Lead 5G Automotive Program, Deutsche Telekom
The revolution of Smart Mobility is shaped and expedited by pivotal technological innovation, including 5G connectivity, autonomy, shared mobility and electrification. These industry trends, combined with intelligence gained from immense data volumes, are aiding the establishment of an information society and are radically transforming every aspect of travel, from life-saving safety-critical applications, to new and innovative entertainment and infotainment services, to seamless multi-modal transport experiences. In this spotlight interview, Johannes Springer, Program Lead 5G Automotive Program at Deutsche Telekom answers questions around the potential and opportunities of Smart Mobility.
Speaker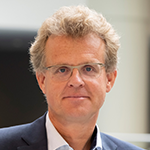 Johannes Springer
Program Lead 5G Automotive Program, Deutsche Telekom AG / T-Systems International GmbH
Johannes Springer is responsible for the 5G Automotive Program at Deutsche Telekom.
Johannes studied Engineering, Mechanical and Production Engineering at Berlin Technical University. After his doctorate in 1992 he was in charge at Aachen University of Technology (RWTH) as head of department in the Institute of Ergonomics and Industrial Engineering. In 1998 he joined Deutsche Telekom Group in various management positions. From 2004 to 2010 he worked as CTO/COO for Toll Collect, the GNSS and mobile networks based electronic tolling operator for trucks in Germany. From 2011 to 2016 he was Vice President Technology and Solution Design within the Strategic Business Unit Connected Car in T-Systems.
Johannes is active in various organizations, e.g. NGMN (Next Generation Mobile Network, Co-Lead in V2X Task Force) and DGON (German Association of Navigation, Advisory Board).
In 5GAA (5G Automotive Association) he works in the Working Groups "Use Cases" and "Business Models", and since 2018, he is the Director General of the 5GAA.
Watch Johannes at the Smart Mobility Summit
Resource
Wednesday 23 Mar 2022 | 5G | Automotive & Mobility | Autonomous Driving | C-V2X | Mobility | Resources | Security |
The Smart Mobility Summit brought together leading industry experts to discuss the near and long-term future of Smart Mobility, key technological drivers including 5G, C-V2X and MEC, and the role of data and information in creating smarter travel.