Telefónica Group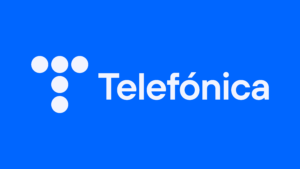 In Telefónica, we aim to use the power of technology to improve people's lives. This is particularly important for people with disabilities, for whom the digital transformation poses an inestimable opportunity to break down barriers. Therefore, and aware of its social responsibility as one of the leading communications providers, Telefónica is strongly committed to promoting equal opportunities while responding to the demands of customers, employees, suppliers and the society. To do so, the company works on raising awareness, as well as on incorporating accessibility as a transversal element into its business. In this regard, we seek to ensure that no one is left behind through the ambitious "Telefónica Accesible" project, which is built on four pillars forming the foundations of our strategy: People, Facilities, Products & Services and Processes.
We are signing up to the GSMA's Principles for Driving the Digital Inclusion of Persons with Disabilities because they pose a useful mechanism for guiding us as an organisation towards effective action for complete inclusion of people with disabilities, driving our commitment both internally and externally.
What we are doing:
We have a longstanding commitment to ensure an inclusive working culture in which empathy is encouraged and unconscious bias are overcome. For that reason, we have launched a public guide aimed at sensitising and training on how to interact with professionals with disabilities, placing great emphasis on highly technological environments. Both, we are committed to improve the value proposition for employees who face situations of disability in their families through ATAM, our mutual support organization. Technologies such as IoT, cloud computing, artificial intelligence and Big Data are key to accomplish it. Regarding our clients, we improve the accessibility features of our products and services from the beginning, applying the "Design for All" approach. To achieve this, trainings are being provided to our product managers as part of the internal campaign "Responsibility by Design". As a result, a wide range of products and services which take the specific demands of people with disabilities into account have been developed, as well as other services that specifically target this market. Some examples are Movistar+ 5S, the first 100% accessible private television in the world; Mapcesible or Breaking Sound Barriers. All the same, we pursue that all our customers can access information and make their decisions on equal terms. Therefore, we have classified our catalogue of mobile devices by accessibility criteria and adapted our stores to the varied abilities of users, as well as trained our sales staff on the equal treatment of customers. In addition, we have improved the accessibility conditions of our call centres.
In line with our commitment to drive an inclusive culture, as well as equal treatment for our stakeholders, we will strengthen training on disability matters for our employees. Thus, staff from key departments such as Communication, Brand or Human Resources will be trained by December 2021. Externally, we will continue creating solutions, products and services specifically aimed at people with disabilities. As an example, over 20,000 accessible POS mean to be used by ONCE (National Organization of Spanish blind People) vendors who sell charity lottery will be deployed in 2021. These gadgets incorporate a Braille touch screen, among other innovative accessibility features. This commitment is aligned with the ambition set by Telefónica Spain, which aims to reach 100% of new products and services developed under the philosophy of "Design for All" from 2022 onwards. On another level, we will offer traineeships for students with intellectual disabilities over the course of 2021. The trainees will join departments where they will have the opportunity to develop their digital skills. In addition, the Telefónica Foundation will keep working closely with NGOs in the field of disability to provide their recipients with the digital skills and literacy to use digital products and services. These trainings will have a strong focus on boosting their employability prospects.
Telefónica is one of the largest telecommunications service providers in the world. With almost 100 years of history, nowadays the company offers fixed and mobile connectivity as well as a wide range of digital services for residential and business customers. Telefonica has 342 million customers spread around the 14 countries where it operates, all of them located in Europe and Latin America, where it owns the largest fiber network and leads the deployment of this technology. Besides, Telefónica offers its services in over 170 countries via strategic partner agreements. Telefónica is a 100% listed company and its shares are traded on the Spanish Stock Market and on those in New York and Lima. The company has an average of almost 114,000 employees, while revenues totalled over 48,400 million euros at January 2020.