WidEnergy Africa Ltd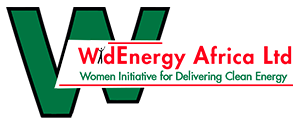 WidEnergy Africa Ltd has been awarded a grant as part of the GSMA Innovation Fund for Mobile Internet Adoption and Digital Inclusion, which is funded by the Foreign, Commonwealth and Development Office (FCDO) and supported by the Deutsche Gesellschaft fȕr Internationale Zusammenarbeit (GIZ) GmbH, the GSMA and its members.
The Fund aims to increase mobile internet adoption and usage for the underserved not currently able to use mobile internet services.
The problem
In Zambia, the main barriers to mobile internet usage are a lack of digital skills, and the accessibility and affordability of smartphones and data. Certain groups in Zambia are being left behind when it comes to smartphone adoption. Among rural and peri-urban populations, mobile internet adoption levels stood at 10% in mid-2019, which is considerably lower than the national average of 24%. There is also a mobile gender gap, particularly in rural areas, which must also be addressed.
The company
WidEnergy Africa is a women-led company, registered in Zambia. Their mission is to provide last-mile delivery of clean, reliable and affordable energy and connectivity solutions and to empower African women in last mile distribution of climate resilient solutions, in the area of households energy and  mobile connectivity.
The project
WidEnergy Africa aims to provide rural communities in Zambia with 20 community-based distribution hubs for Pay-As-You-Go smartphones which will be pre-loaded with starting bundles. These hubs will be a one-stop shop for community energy, water and connectivity.
WidEnergy Africa also plans to implement community-based digital inclusion hubs which will provide digital skills training to help customers learn how to use the internet and access essential digital services.​ Free trainings will be organised monthly, with a particular focus on underserved groups such as women and persons with disabilities.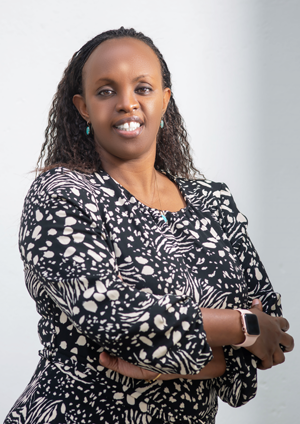 "At WidEnergy Africa, we believe in gender equality. We strongly believe that our new partnership with the GSMA Innovation Fund for Mobile Internet Adoption and Digital Inclusion will allow us to reduce inequalities within our off grid rural communities. I am glad, and look forward to this important step in connecting the underserved and the many Zambians to whom internet was up until now, a thing out of their reach."
– Liliane Munezero Ndabaneze, CEO, Women's Initiative for Delivering Clean Energy to Africa (WidEnergy Africa Ltd.)