Mobile IoT Breakfast Briefing at CES19 – The low power opportunity for consumer electronics

Join this executive breakfast event to hear how senior IoT experts are applying LPWA solutions to mass market consumer applications
Key topics include:
the latest Mobile IoT updates from senior IoT experts from AT&T and Verizon
how the global deployment of LTE-M and NB-IoT technologies helps enable the development of new, innovative consumer devices
how operators will incorporate Mobile IoT into 5G – and what 5G will mean for the Internet of Things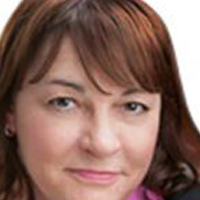 Monica Alleven (Moderator)
Editor, FierceMarkets
Monica Alleven is editor of FierceWirelessTech. She previously was editor in chief of Wireless Week, where she held editorial positions covering everything from PCS auctions to noise-canceling techniques to base station technologies. Before covering the wireless industry, she worked at several community newspapers in the Pacific Northwest.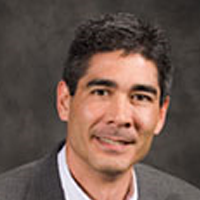 David Allen
Director, Advance Product Development, AT&T IoT Solutions Group
David Allen is Director of Advanced Product Development within the AT&T Internet of Things Solutions organization. David is responsible for the evaluation and rollout of Low Power Wide Area Network technologies, both licensed-based solutions such as LTE-M and NB-IoT, and unlicensed technologies. David is responsible for managing the deployment of AT&T LPWA technologies, including the underlying enabling platforms, for continued continuity of holistic solutions to large industrial enterprise customers. David Chairs the GSMA Mobile IoT LTE-M Task Force, is a member of the NB-IoT Forum, and AT&T is a proud member and supporter of the GSMA.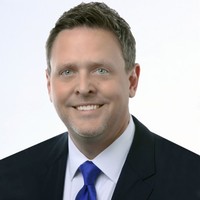 Steve Szabo
Global Head of IoT, Verizon
Steve Szabo leads product and solution development for Verizon's Internet of Things (IoT) global business unit. A visionary leader, Steve has a successful 16-year track record with the company, pioneering customer-focused products, solutions and programs from ideation to delivery. In his current role, Steve is responsible for establishing Verizon's leadership position in the IoT ecosystem by delivering products that resolve complex IoT challenges for customers. He owns product strategy, business development and commercialization for ThingSpace, Verizon's IoT enablement platform. As a key component for broadening adoption to the platform, Steve leads the effort to drive ThingSpace client penetration into the leading chipset and module OEMs. He is also responsible for developing strategic carrier and cloud service partner relationships that scale Verizon's IoT capabilities and extend the global reach of its IoT vision. Previously, Steve held several roles of increasing responsibilities within Verizon Wireline and Wireless business units, including Technology Planning, Product Development and Mobility Management. Steve is a graduate of Ohio University and holds an MBA from Fairleigh Dickinson University.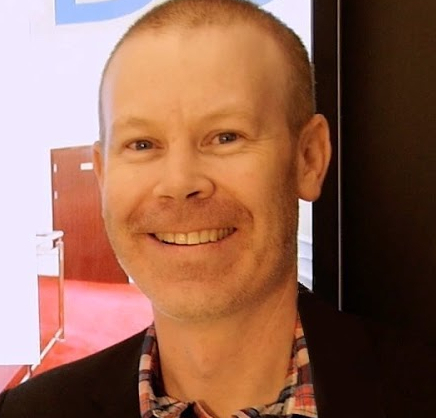 Steve Dunn
CEO/Director, Digital Keys
Steve's dislike for metal keys began when he was an Asset Manager in a Local Government in South Australia. Managing metal key access to community centres, sports centres, youth centres, libraries, art galleries etc, for staff, volunteers, and different community groups was time-consuming, troublesome, and insecure. The Local Government never knew how many copies of metal keys were floating around in the community. Steve has a Masters of Business Administration and a degree in Town Planning. For the last 7 years Steve has been managing a start-up called Digital Keys which has developed and sold a number of access control products including digital keys apps, self web-check-in for hotels, and Software Development Kits for smart locks. Over the last two years Digital Keys has developed a complete end-to-end NB IoT smart access control system and is selling the product in Europe to offices, security companies and construction companies.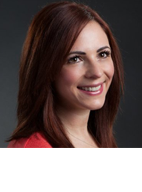 Amaia White
Senior Project Manager – Mobile IoT, GSMA
Amaia is the Senior Project Manager for the GSMA's Mobile IoT Initiative, which is supporting the industry in delivering commercial LPWA solutions in licensed spectrum (Mobile IoT). Leading a team of project managers, she runs and coordinates the delivery of numerous projects and industry engagement activities within the initiative that are aimed at accelerating the commercial availability of new solutions and the accelerated growth of the wider ecosystem. Prior to this Amaia has managed a number of projects both within Mobile IoT, and the Technology and Programme Services teams at the GSMA. She holds a BA in Linguistics from Leeds University and is a Prince2 qualified Project Manager.
Agenda: Mobile IoT Breakfast at CES19 
Wednesday Jan 9, 2019 | 07:30am – 9am
Lotus Ballrooms 1 & 2, Luxor Hotel, Las Vegas

Time
Agenda and Speakers
07:30 – 07:45
Registration
07:45 – 07:50
Welcome
GSMA: Amaia White, Senior Project Manager, Mobile IoT
07:50 – 08:05
Operator Presentation
AT&T, David Allen, Director, Advance Product Development, AT&T IoT Solutions Group


–

08:05 – 08:20
Operator Presentation
Verizon: Steve Szabo, Global Head of IoT, Verizon
08:20 – 09:00
Panel Discussion and Q&A
Led by Monica Alleven, Editor, Fierce Wireless
09:00 – 09:15
Close
Registration
The event is free to attend and does not require a CES pass. Pre-registration for the event is necessary. Seats are limited and will be assigned on a first come, first served basis.