The following questions were extracted from the IoT WebTalk: 5G Private & Dedicated Networks for Industry 4.0 broadcast live on 13 October 2020.
Contributors:
Chris Allen
Product Manager, Vodafone Business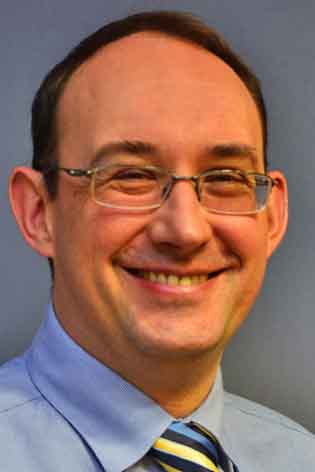 Chris White
Electrification and Global Engineering Alignment Manager- Europe & 5G-Enhanced Manufacture (5GEM) UK Project Lead, Ford Motor Company
Chris White has over 29 years of experience in Powertrain Manufacturing at Ford Motor Company. This has included leading a team of Manufacturing Engineers to install Engine Assembly facilities in multiple locations throughout Europe.
He is now leading a team managing the skills transition required to deliver facilities needed for Electrified powertrains. As part of this role, he leads the 5GEM UK consortium of companies, including Vodafone, to add a 5G network to a pilot facility for E-drives and battery arrays.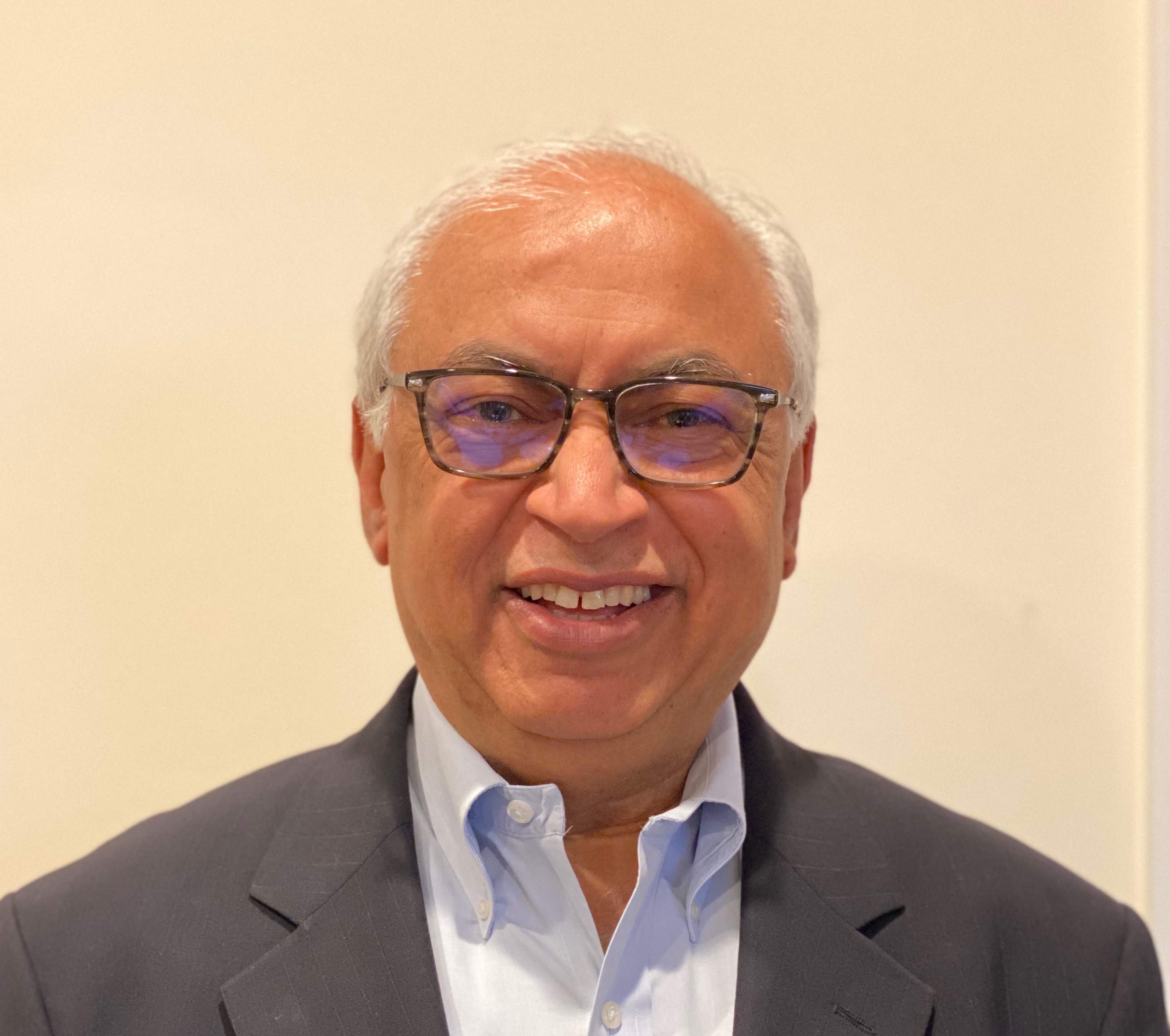 Lov Kher
Managing Principal & Master Architect, Verizon
Lov is currently Managing Principal & Master Architect in Enterprise Innovation and 5G Solutions group at Verizon, working on emerging platforms (e.g., Computer Vision, AI over the Edge and Precision AR) over the Intelligent Edge with LTE/5G connectivity to create new value add solutions. Lov leads a team of distinguished architects supporting the global enterprises in the different verticals including Healthcare, Manufacturing, Media & Entertainment, Retail, Transportation and Technology. Lov's focus is on the development of innovative solutions leveraging a portfolio of network services, and support customers in their transformative journey starting with proof of concepts and help customers achieve their expected business outcomes.
Prior to joining Verizon, while at EMC Consulting, Lov was responsible for delivering network and cloud virtual data center solutions to customers in Americas. Previously, Lov was GM and Director of product management at Lucent Technologies; with AT&T as Enhanced Services Director, Product Manager, and Applications Development Manager. He is an entrepreneur as well – he cofounded and was CEO of two startups in SDN and wireless technologies during his career. Lov has also held the position of Chairman and the founding Executive Director of the Multimedia Services Affiliate Forum (MSAF). Lov began his career as Member of Technical Staff at AT&T Bell Laboratories. Lov holds a Ph. D. in Systems and Control Engineering from Case Western Reserve University, Cleveland, OH. He received his B.E. and M.E from Indian Institute of Technology (IIT), Roorkee, India. Lov is settled in NJ with his family. He is actively involved in his community, where he serves as the President of the Board of Trustees.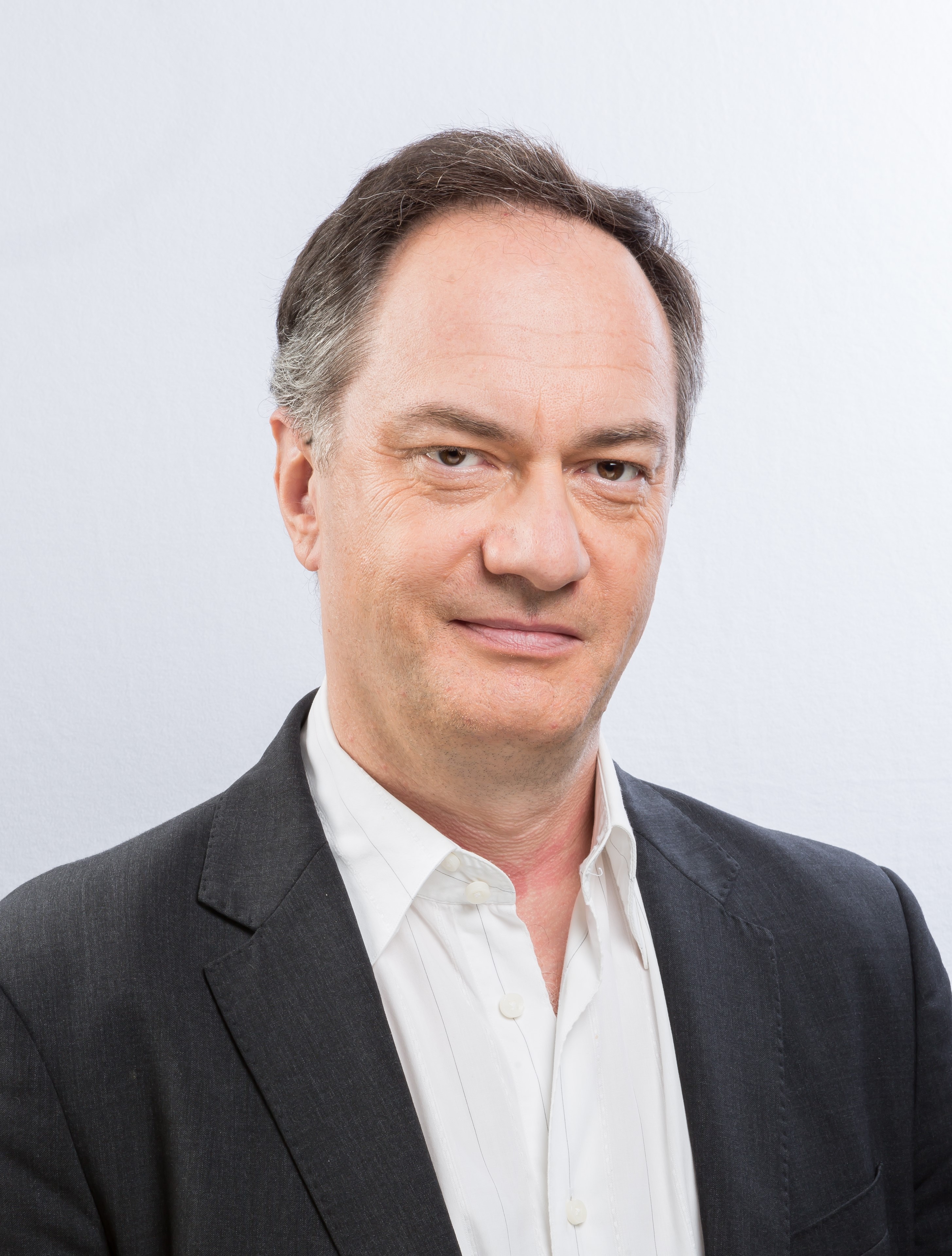 Stephane Gervais
Executive VP Strategic Innovation, LACROIX Group
Stephane has worked in the high-tech industry for multi-national companies in Europe and in Asia. He is now EVP Strategic Innovation, smart data & partnership at LACROIX Group : Industrial Internet-of-Things (IIoT), new technologies, electronics, smart mobility and smart city are some of his favorite's topics.
Stéphane holds a Doctorate degree (Ph. D) in Electronics from the University of Bordeaux (France) and an MBA degree from Newcastle University, Australia.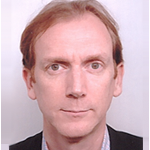 Ronan Le Bras
Head of Technical Strategy - IoT & Wireless Networks, Orange Technology & Global Innovation
Ronan joined Orange UK in 1997 to work in the domain of new Radio technologies such as UMTS, Wi-Fi and WiMAX. Transferred to the Orange Corporate division in 2004 in Paris, he was 3GPP RAN delegate for Orange until 2007. He led several Orange projects on New Radio Technology including LTE for Fix in Europe and MEA. Ronan is currently leading a transverse team working on Specialised Radio Networks such IoT Networks, Private 4G/5G Networks, 4G/5G FWA. He is involved in evaluating new solutions for the verticals and to provide technical & strategic recommendations to the Orange Group affiliates & business Units. In the domain of IoT, Ronan represents Orange at the GSMA 5G IoT Strategy Group and is member of the board of Directors of the LoRa Alliance.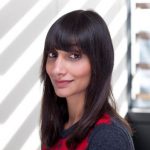 Aruna Srinivasan
Executive Director, IoT, GSMA
Aruna Srinivasan is the Executive Director of IoT Capabilities at the GSMA. Ms. Srinivasan directs the IoT Big Data, Edge Computing and 5G IoT Manufacturing initiatives, working with mobile operators and ecosystem partners to develop new technology enablers and drive market adoption. Ms. Srinivasan has over 18 years of strategy, technology and programme delivery experience with the GSMA, Third Horizon Consulting, Commonwealth Bank of Australia, Australia Gas Lighting and Arthur Andersen Consulting. She holds Bachelor of Software Engineering and Master of Commerce degrees from the University of New South Wales, Australia.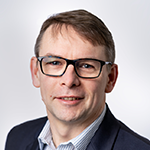 Steve Doyle
Principal Technical Architect, GSMA
Stephen Doyle is Principal Technical Architect for GSMA covering topics in the IoT related to Big Data, Machine Learning/ AI and distributed ledgers. A graduate in Computer Systems Engineering from the University of Warwick in the UK he has worked for a range of IT and Telecoms companies comprising equipment manufacturers, mobile operators, and application/ service developers. Since 1994 Stephen has worked in the Mobile Industry mainly in the areas of applications and services and is particularly experienced in the definition, development and usage of web/mobile APIs. For the GSMA he has been leading system architecture and implementations regarding use of Big Data and Machine Learning related to IoT, also the application of distributed ledgers to the IOT and other areas of mobile networks.
You mention that licensed cellular will account for 18% of connections, what will the remaining percent of unlicensed cellular cases consist of?
Aruna Srinivasan, GSMA: The other (82%) of connections would be based on wired LANs, Wi-Fi, NFC (near-field communications), Bluetooth, and other unlicensed wireless technologies.
Does a virtual Mobile Private Network (MPN) use separate frequencies or is it a logical share?
Chris Allen, Vodafone: Virtual MPN (5G Network Slicing) is a logical share, using the same physical resources as the public network. Business customers are allocated their own "virtual slice" on the public network that they (and only they) are able to use.
Why would you not suggest using a cabled network for welding machines? Are they not stationary?
Chris White, Ford: We would typically hard wire machines like this, but this takes time.
We are always looking at ways to reduce launch times and also give ourselves more time to work on the accuracy of the data before we launch. We will reconfigure lines frequently and aim to do so within a shift, so re-cabling data is not an option. Finally, whilst the welding machines are always likely to be static, many of our facilities are not and that is a growing trend. The welding machines are a proof of concept for more portable equipment and processes.
Steve Doyle, GSMA: In the future factory the expectation is that there will be regular reconfiguration of even physical lines, moves are therefore more convenient if the connectivity uses 5G rather than wired networks. Wired networks also carry with them certain risks or limitations e.g. the risk that a cable is pulled from either end, or cut, or that maintenance on a switch/ router disconnects the equipment, etc. Also if surrounding physical equipment is changed the wiring might need to be re-routed even for a fixed location machine. In any of these cases licensed cellular provides advantages.
What's the expected ROI for such an investment?
Chris Allen, Vodafone: ROI can vary significantly from customer to customer, and really depends on use cases. It can be driven by a number of different factors: increased productivity (automation), quality (fewer defects), worker safety (fewer accidents), reduced energy consumption, and less downtime (predictive maintenance). We typically consult with the customer upfront and conduct a Business Impact Assessment with them to quantify the value on a case-by-case basis.
Chris White, Ford: For installation in an existing facility (replacing an existing network), we would expect payback in a year. As our project progresses, I expect to find opportunities for savings with 5G, but perhaps not to this extent. That's why we think there is a better business case on greenfield or brownfield sites, with new programs. In this situation, we hope to get costs closer to hardwired networks and offset any delta with the subsequent costs of reconfiguration and later additions.
What type of 5G technology has been deployed in the Ford Factory?
Chris Allen, Vodafone: The solution deployed at Ford is a Dedicated MPN using 5G network equipment supplied by Ericsson ("5G Radio Dot" indoor cells).
Chris White, Ford: This is a dedicated mobile private network.
Which is more secure and effective, using network slicing or a physical dedicated network?
Steve Doyle, GSMA: Security can be argued either way. As an example consider private Wi-Fi networks, although in the best case these can be highly secured with strong passwords, over the air encryption, device identification & authentication, and well maintained access points from reputable suppliers there are often vulnerabilities introduced through poor equipment selection, installation and maintenance. The same can be true of a poorly installed or maintained standalone private network and this is why GSMA recommends Mobile Network Operators as a supplier of any private/ dedicated network option since they have a strong track record in keeping mobile networks secure. Network slicing does offer comprehensive partitioning of customer traffic from other network users, and commercial enterprises should find this meets their security and privacy needs with the advantage of ongoing monitoring, patching and maintenance.
In this sensitive environment, how do you cyber secure your IoT devices for them to communicate and traffic data to/from?
Chris White, Ford: This is a specific part of our project. Our current facility is a pilot line making trial and prototype parts, but much more needs to be done before we can be confident of controlling safety and productivity risks in a 'real' factory.
Are there any examples where 5G Virtual Private Networks have been deployed as well as use cases?
Steve Doyle, GSMA: The Ford factory deployment is an excellent example. Various other deployments are being made by DT, Orange, Telefonica. For details please see the Private Networks paper recently published by the GSMA.
On the topic of cybersecurity, is the communication between the IoT devices and central encrypted by the applications or by the mobile network itself?
Stephane Gervais, LACROIX Group: We, as a user, are responsible and in charge of data encryption.
Steve Doyle, GSMA: The encryption on the mobile network (including over the air) can usually be relied on to provide secure communications without requiring application level encryption. Mobile network operators often offer solutions to protect enterprise data further e.g. VPN connection to the enterprise and enterprise specific APNs (Access Point Names). Network slicing and edge computing take these concepts further providing further advantages in aspects such as latency because encryption is not needed on top of communications packets, also device complexity and cost can be reduced.
Is there a like for like cost comparison to running a private 5G network vs one or a number of private/ public Wi-Fi networks? I.e. is the set up typically 25% more? Also, are the running costs higher?
Stephane Gervais, LACROIX Group: I don't have the figures yet. We are first experimenting with 5G to understand the best use cases, then cost comparisons will be done based on the validated use cases.
Steve Doyle, GSMA: Although GSMA has no specific models that we're aware of there is likely to be an inflection point where Wi-Fi is attractive for limited capacity/ coverage use but very quickly hits the point where it cannot provide the required capacity, coverage and latency requirements for Industry 4.0. Basic equipment cost is therefore not the only consideration. TCO must also consider reliability and availability and flexibility which will be key advantages of licensed cellular compared with other options.
Who is managing the data cloud for LACROIX Group?
Stephane Gervais, LACROIX Group: Data and the data cloud are managed by LACROIX GROUP. We're getting additional data from other sources through LAN, WiFi, etc.
How do you connect the industrial equipment to the 5G network – is it through an Ethernet router or do you also need edge computing capabilities before sending the data to the 5G network?
Chris Allen, Vodafone: Yes, typically via some kind of mobile gateway/router device today. Over time we expect the machine manufacturers to integrate 5G capability to their newer machines so they can communicate "natively" with a 5G network, but existing legacy machines can also be retrofitted with 5G modules too.
Steve Doyle, GSMA: We also expect there will be a variety of options here including modules that can be retrofitted to industrial machines, converter boxes that can for example connect SCADA over 5G, newer industrial machines which will integrate 5G, and router devices which can perform Ethernet or Wi-Fi to 5G connectivity. Edge computing is not strictly necessary, but we expect this will often be used in Industry 4.0.
How has private networking affected hiring vs. outsourcing in both the manufacturers and the carriers?
Stephane Gervais, LACROIX Group: private network seems an interesting option avoiding us to acquire equipment
Steve Doyle, GSMA: From the GSMA side we think that most manufacturers will outsource to carriers or equipment vendors rather than build in-house teams. There are exceptions of course e.g. Airbus, who have particular business drivers for such in-house teams, but we think mobile operators are going to be the first point of call for most manufacturing organisations not least because of existing relationships, spectrum, public network access and availability of the full range of skills needed to design, install and operate the private network.
Are your customers able to value the gain in latency brought by 5G over 4G?
Stephane Gervais, LACROIX Group: On the manufacturing side, latency is key and our test values shows that 5G latency is low and predictable. One issue with 4G, beyond high latency, is that latency is not consistent.
Steve Doyle, GSMA: Some of the major latency improvements from 5G are dependent on Release 16 and Release 17 so this is currently early days for ultra-low latency. However, realistically this is coming in 2021. As La Croix Group indicate a key advantage of 5G is the low and predictable latency, and this is a significant advantage over Wi-Fi and other unlicensed radio technologies.
For this or most projects, is Orange acting as the system integrator, or is a third party performing that function?
Ronan le Bras, Orange: Orange Business Service is a system integrator.
Are Ford and LACROIX Group using network management services from the operators, and if so, is that because it lets them focus on their business more (vs IT of Wi-Fi, etc.)?
Stephane Gervais, LACROIX Group: From LACROIX Groups' side, yes. At this stage we need to focus on validating use cases and make technical comparisons with other types of technology.
What about extending telecom coverage and/or deep indoor use case for 5G (4G LTE-M/4G NB-IoT)? From what we are hearing, it seems that it's all about bandwidth and latency but 5G/4G bubble are also and maybe mainly about extending 5G/4G coverage, no?
Steve Doyle, GSMA: 5G has the advantage that spectrum is being made available over three distinct regions for coverage (under 1 GHz), balanced capacity/coverage (>1 GHz and to 6 GHz) and ultra- high capacity in the mmWave bands. The radio performance is better than 4G (which is also better than earlier generations) so this certainly helps with the deep indoor use cases – just as 4G LTE-M and NB-IoT deliver across existing 4G LTE networks. In reality we expect 5G to deliver advantages across many different deployments and use cases.
On the topic of cybersecurity, how do you secure the IoT digital identities, encryption etc. through PKI solution?
Stephane Gervais, LACROIX Group: We do encryption end to end and will use PKI after first testing.
For Orange, you are using Option 3 and non-standalone (NSA). If using standalone (SA) which option would you use?
Ronan le Bras, Orange: For that project, a similar solution based on scenario 3 would be the preferred one to answer the needs expressed by LACROIX Group in order to keep data on site.
If dedicated Spectrum, how do you manage device MODEM compliance?
Steve Doyle, GSMA: This is a good point, and, will be an additional complexity that customers will not be used to dealing with. Mobile operators are often involved in compliance activities, though some of these are dealt with through agencies such as the US FCC. We would think that MODEM manufacturers would be required to ensure device compliance for dedicated spectrum, but this challenge should not be underestimated considering the potential for different combinations of devices and private networks and available spectrum.
Regarding the Hybrid MPN for ports, has a use case been tested for a port, and if yes, would you be able to share any details?
Chris Allen, Vodafone: MPN use cases for ports tend to be logistics/automation related – e.g. remote crane operations, asset tracking, monitoring of vehicle movements – but can also be for worker safety (geo-fencing, collision avoidance, fall detection), security (CCTV analytics, drone detection) and productivity (electronic job scheduling, push-to-talk/push-to-video solutions). In summary, the use cases are many and varied.
When can a company purchase and install a Private LTE/4G or Private 5G Network, in any scenario? Are these products available anywhere?
Lov Kher, Verizon: Verizon has a Private 5G solution available in Europe and Private 4G LTE/5G is under trial with several customers in the US.
Steve Doyle, GSMA: Yes, private network solutions are commercially available from both mobile operators and a number of equipment vendors. This includes 4G as well as 5G.
Who is in charge of Support level 1, level 2, level 3 and maintenance in the Private network scenario?
Steve Doyle, GSMA: In theory the support and maintenance responsibilities could be wholly outsourced by a manufacturer to their supplier e.g. a mobile network operator. Some operators will be able to do this, others may pick up the level 3, or level 2 and 3 responsibilities. Where a manufacturer has an on-site technical team it's very likely this will continue to cover level 1 responsibilities with the mobile network operator providing maintenance as well as level 2/3 support.
NB: Tier 1 support – Basic helpdesk resolution and service desk delivery. Tier 2 support – In-depth technical support. Tier 3 – Expert product and service support.
When will the idea of smart "thing – office, factory, etc." be realised?
Lov Kher, Verizon: Verizon is already working with several companies in their factories in the US running computer vision and AR along with Private 5G/MEC for different use cases such as identification of foreign material, product quality, and training among others.
Gain full understanding about the Private & Dedicated Networks projects introduced by Ford & Vodafone and LACROIX Group & Orange through watching the on-demand IoT WebTalk:
Video
Thursday 15 Oct 2020 | 5G | Manufacturing | Private & Dedicated Networks | Resources |
Experts from DHL, Ford, KPN, LACROIX Group, Orange, Shell, Verizon, Vodafone & the GSMA shared their insights into 5G Private, Hybrid and Public Networks for manufacturing, production and supply chain industry in the Industry 4.0 era.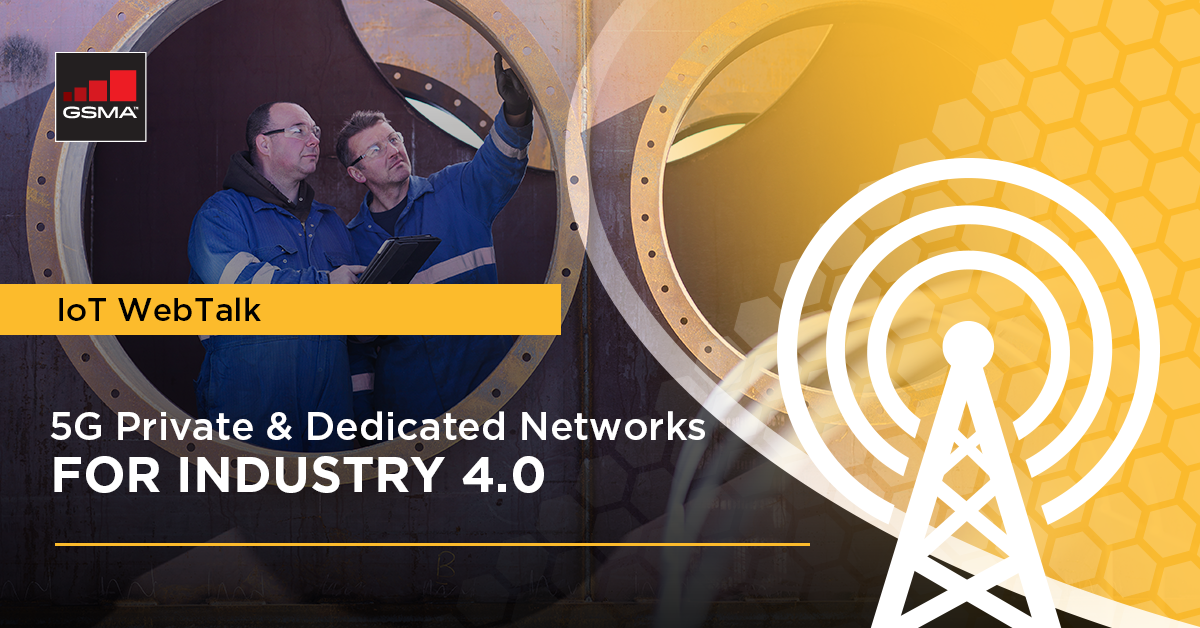 For enquiries, please email manufacturing@gsma.com