APAC 5G Case Study – 5G Brings Autonomous Robots to Life by AIS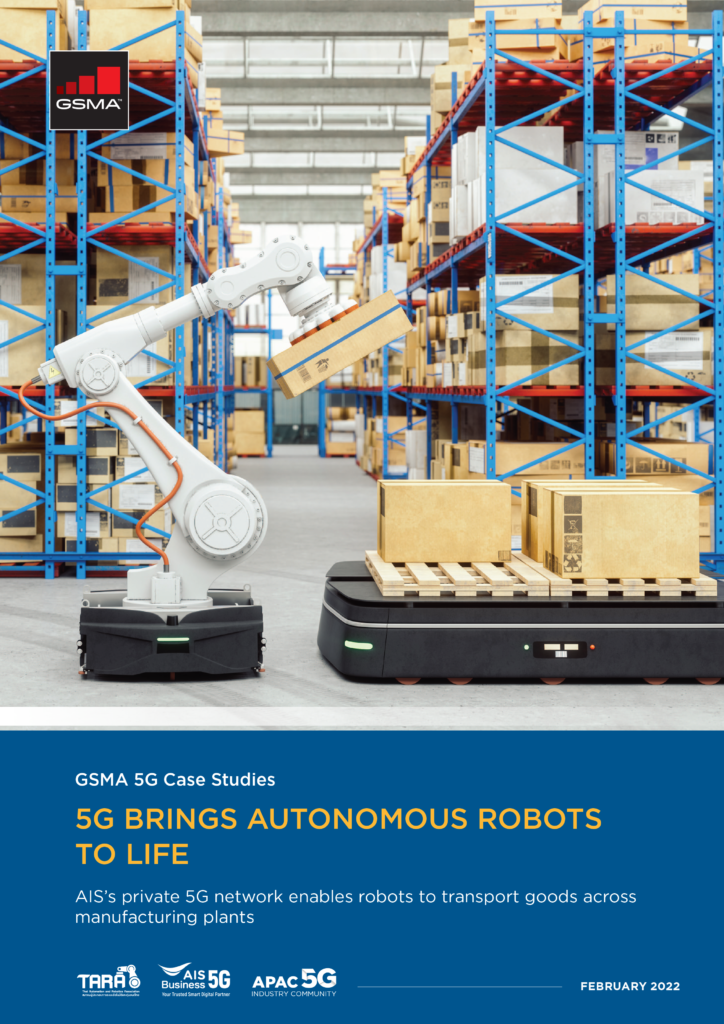 Industrial and logistics robots have generally been confined to one small patch of the factory floor. Not any more. In Thailand, mobile operator AIS is using 5G connectivity to give robots the freedom to roam around manufacturing plants. This technology is being applied first in an electrode manufacturing plant run by Yawata Electrode (Thailand) Co., Ltd. in Nakhon Ratchasima.
To meet that need, AIS Business is working with the Thai Automation and Robotics Association (TARA) and Thai Automation System Integrators (ASI) to develop 5G solutions and platforms to support autonomous robots within production plants.
"The 5G private network platform gives the network the properties to support the specific needs of applications, such as speed and low latency," explains Tanapong Ittisakulchai, Chief Enterprise Business Officer at AIS 5G Business. "This custom network design keeps data connections private, despite it being a wireless network. The result is flexible data transfers that are low latency and exceptionally high data security."
AIS is a contributor member to GSMA APAC 5G Industry Community. Find out more about GSMA APAC 5G Industry Community: https://www.gsma.com/asia-pacific/communities/ap5gic/