Mobile IoT Breakfast Briefing at CES2020
Register Here Agenda Speakers Directions
There has been a huge amount of hype about 5G and the opportunities it will create – but what will it mean for the mobile industry and the Internet of Things? Leading IoT operators have continued to launch new services such as low power wide area (LPWA) networks, using NB-IoT and LTE-M technologies and apply them to mass market consumer applications. By building in end-to-end solutions, including big data, machine learning, analytics, edge computing and distributed ledger technologies, they are also looking beyond connectivity to deliver substantial benefits to their customers.
In this exclusive breakfast briefing we will explore:
What mobile network operators can offer consumer facing industries – both now and in the future
How the global deployment of LTE-M and NB-IoT technologies is driving the deployment of innovative, new consumer devices
How operators are incorporating Mobile IoT into 5G – and what 5G will mean for the Internet of Things
How services beyond connectivity are driving innovative new products and services
Agenda
Time
Topic
Speaker
07:00 – 07:30
Registration
07:30 – 07:35
Welcome & Introduction
Amaia White, Programme Manager, IoT, GSMA
07:35 – 07:50
Operator Presentation – AT&T
David Allen, Advance Product Development, IoT Solutions, AT&T
07:50 – 08:05
Operator Presentation – Sprint
Ricky Singh, Chief of Products and Solutions, Sprint
08:05 – 08:20
Operator Presentation – Verizon
Brian Mecum, Wireless Network Vice President, Device Technology, Verizon
08:20 – 09:00
Panel Discussion & Q&A
Moderator: Amaia White, Programme Manager, IoT, GSMA

Brian Mecum, Wireless Network Vice President, Device Technology, Verizon
David Allen, Advance Product Development, IoT Solutions, AT&T
Ricky Singh, Chief of Products and Solutions, Sprint

09:00
Wrap Up / Closing
Speakers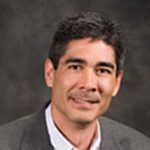 David Allen
Advance Product Development - IoT Solutions, AT&T
David Allen
David currently serves as Senior Director of Internet of Things (IoT) Advanced Product Development at AT&T, working out of the IoT Foundry. David is responsible for AT&T's IoT platforms and architecture. David also leads the Low Power Wide Area (LPWA) strategy, evaluation and deployment of LTE-M and NB-IoT (Narrow Band IoT) and their evolution to 5G NR.
David also Co-Chairs the GSMA Mobile IoT Forum on behalf of AT&T, which currently has members from over 100 global mobile operators, network providers, module providers and chipset manufacturers.
David Allen previously served as the Senior Vice President and Chief Technology Officer at Locaid, where he was responsible for the technology vision and direction of network aggregation gateway and platform. David's experience in Product Management, carrier networks and channel development for the US, SE Asia and CALA markets led him to senior management positions at SnapTrack and Qualcomm. Earlier in his career, David open Samsung Telecom America's wireless infrastructure office in the United States, where as Director of Wireless Networks, he built a team to expanded Samsung's wireless infrastructure products into the North American market.
David earned his Bachelor of Science in Electrical Engineering from Purdue University and MBA from the Illinois Institute of Technology's Stuart School of Business, where he also held an Adjunct Faculty teaching position within their Stuart School of Business MBA program.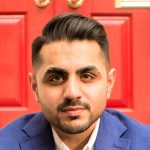 Ricky Singh
Director of IoT Products & Solutions, Sprint
Ricky Singh
As a part of the IoT leadership team at Sprint, Ricky leads the strategic direction, development and execution of the Sprint IoT product and solutions portfolio. Bringing together deep industry knowledge and business acumen, Ricky is tasked with developing market-leading horizontal and vertical solutions that drive meaningful growth for Sprint.
Ricky is a results-driven digital business leader with a track record of solving complex challenges by applying technology and design-driven thinking.  He leverages his skills in corporate strategy, business development, and a digital-first approach to deliver measurable outcomes. He has expertise in digital, mobile, and IoT business models & platforms.
Before joining Sprint's IoT leadership team, Ricky spent 14+ years consulting global technology companies and leaders while at Accenture and through his own consultancy, which came to bear after several years of owning his own business in wireless retail locations across multiple carriers.
Ricky has a Bachelor of Science Degree in Information Systems Operations Management from George Mason University.
When he's not working on IoT Products and solutions for Sprint, Ricky likes to spend time with his family in Washington DC, as well as cycling around town (when the weather is nice!), experiencing various cuisines, and working on toys in the garage!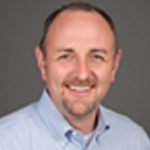 Brian Mecum
Wireless Network Vice President, Device Technology, Verizon
Brian Mecum
Brian Mecum has been in the wireless industry working for Verizon Wireless for over 25 years.  Across his career, Brian has held Network leadership positions at the region, area and HQ level and has proven results in each of those roles.  Brian is currently the Vice President of Device Technology for the company.  In this role, he ensures optimal device hardware connectivity, interaction, and performance with the network.  In addition to optimizing existing device performance, Brian also leads device hardware and connectivity enablement and ensures device compatibility with future network evolution.
Brian holds a Bachelor's degree in Business Management from the University of Arizona with a minor in Chemical Engineering.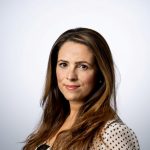 Amaia White
Programme Manager, Mobile IoT, GSMA
Amaia White
Amaia is the Senior Project Manager for the GSMA's Mobile IoT Initiative, which is supporting the industry in delivering commercial LPWA solutions in licensed spectrum (Mobile IoT). Leading a team of project managers, she runs and coordinates the delivery of numerous projects and industry engagement activities within the initiative that are aimed at accelerating the commercial availability of new solutions and the accelerated growth of the wider ecosystem. Prior to this Amaia has managed a number of projects both within Mobile IoT, and the Technology and Programme Services teams at the GSMA. She holds a BA in Linguistics from Leeds University and is a Prince2 qualified Project Manager.
Registration