IoT at MWC18
The Internet of Things will be central to Mobile World Congress 2018. You can discover the range of our activities below. For a comprehensive list of IoT activities at MWC18, please download the IoT Guide to MWC18.
13:00-17:30, Sunday 25 February, Hotel NH Collection Barcelona Tower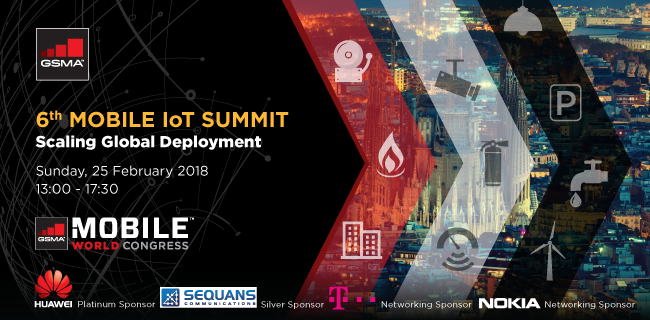 The 6th Mobile IoT Summit will focus on the rapid growth and momentum behind both NB-IoT and LTE-M technologies. Since the beginning of 2017 there have been 38 worldwide Mobile IoT deployments, and this number is growing exponentially in 2018
Generating Value through IoT and Big Data
09:00-11:00, Tuesday 27 February, Fira Gran Via, GSMA Seminar Theatre 1, CC1.5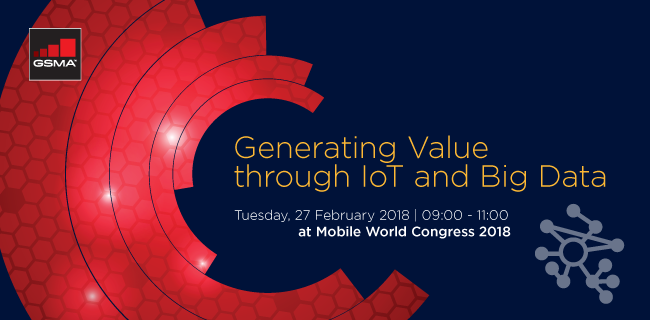 Join us in this GSMA seminar to hear how air quality monitoring with IoT Big Data is improving the health of citizens in major cities within Europe, the Americas and Asia, and how IoT Big Data can be used to derive value and revenue from agriculture and the industrial IoT.
Mobile IoT Innovators Developer Workshop
15:00-17:00, Wednesday 28 February, Fira Gran Via, GSMA Seminar Theatre 1, CC1.3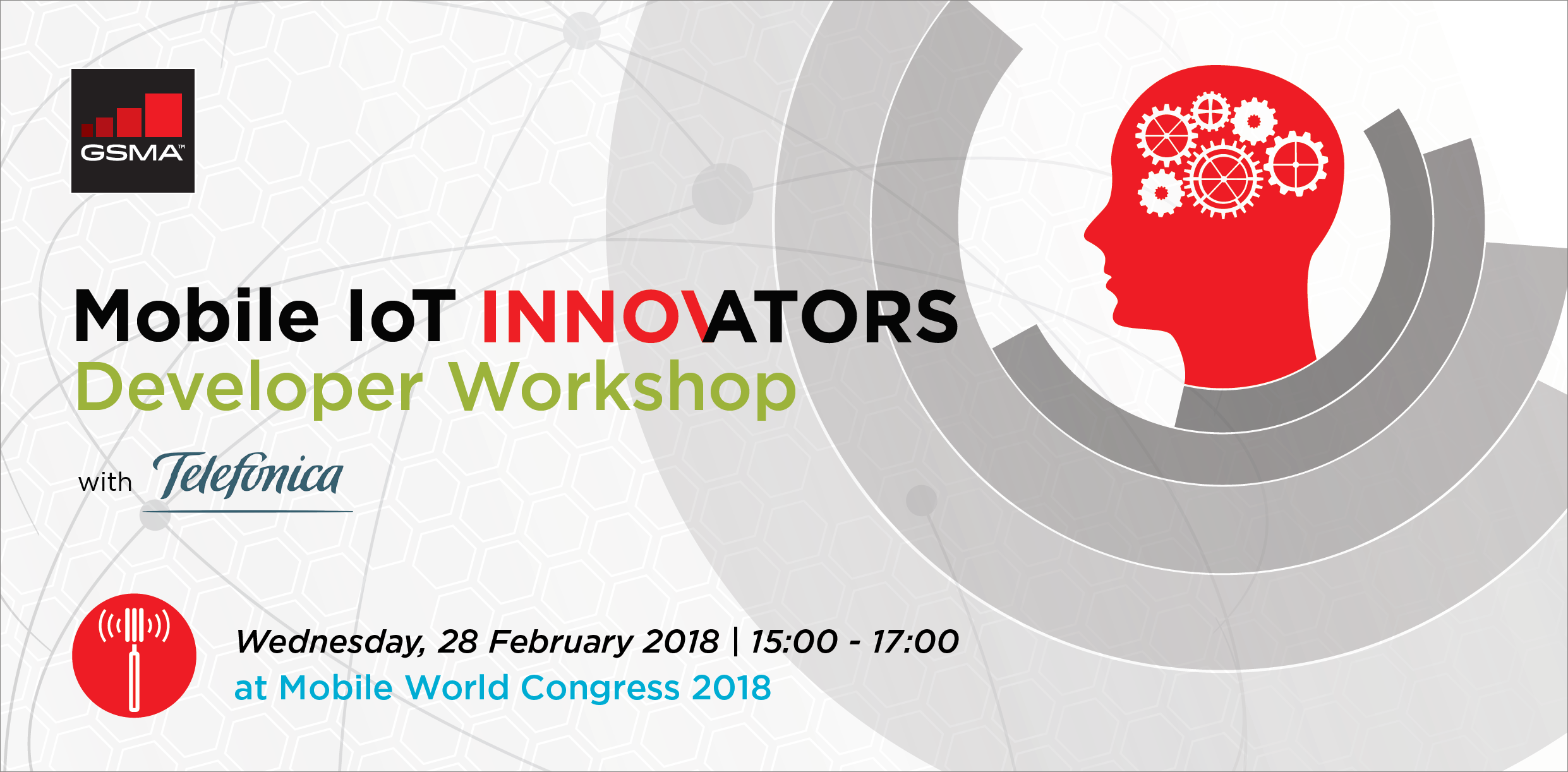 Join Telefónica's technical industry experts who are at the forefront of Mobile IoT development to get hands-on experience, and learn about the practical implications and opportunities when building products and solutions with Mobile IoT.
IoT Security and Drones – Creating a Connected and Secure Future
12:00-14:00, Wednesday 28 February, Fira Gran Via, GSMA Seminar Theatre 1, CC1.5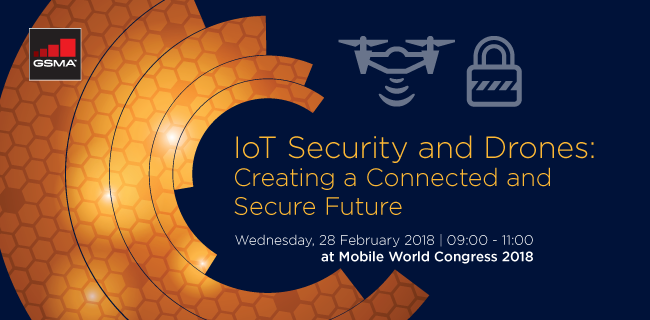 This seminar covers two of the most important growing areas of the IoT: IoT Security and Drones. Without security, the Internet of Things will cease to exist. IoT companies must avoid short cuts to guarantee end-to-end security and allow the IoT market to scale to create a connected, secure, intelligent and sustainable future. Drones, meanwhile, are serving numerous industries and use cases. Their versatile application range and access to real-time data will make them valued additions to modern life, helping to make cities smarter to improve the quality of life for citizens
Mobile IoT Innovators Networking Reception
17:00 – 18:30, 28 February, GSMA Seminar Theatre 1, CC1 Networking Area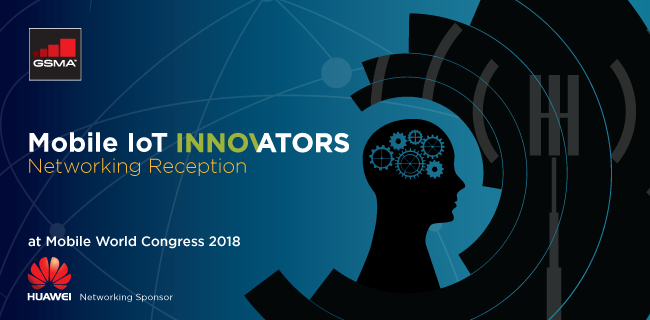 Join the Mobile IoT Innovators Networking Reception for a relaxed afternoon and enjoy an informal chat with leading industry experts and pioneering companies in the Mobile IoT ecosystem.
IoT in the GSMA Innovation City 
09:00-17:30, 26 February – 1 March, Hall 4, Fira Gran Via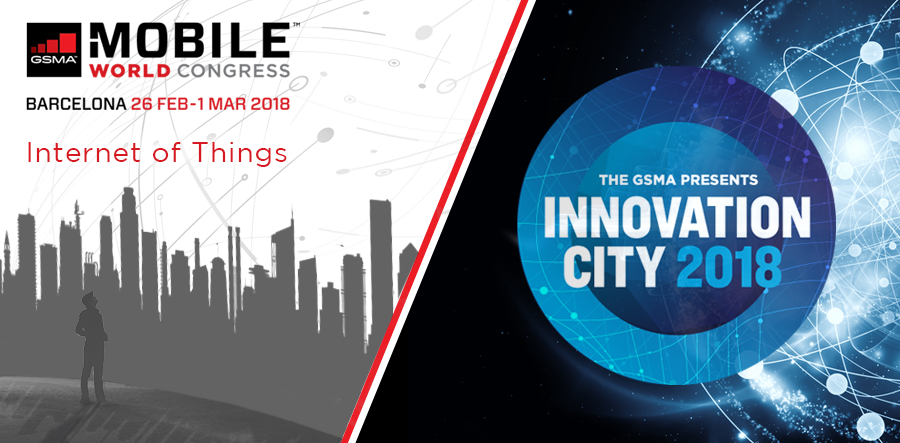 Visit the Innovation City and experience how mobile technology is shaping the IoT through a variety of cutting edge demonstrations.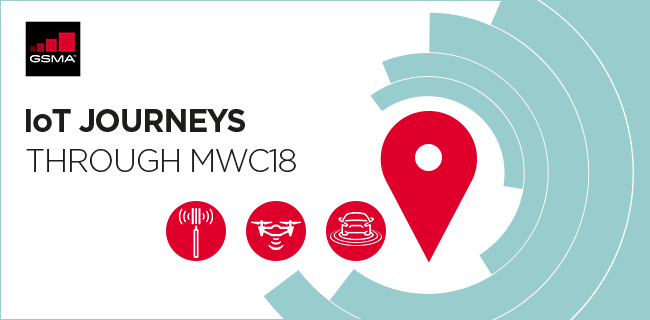 IoT Journeys through MWC18 give attendees the opportunity to explore innovative demonstrations throughout all halls at Mobile World Congress 2018. The self-guided journeys allow delegates to see at a glance key information about each demonstration and understand the broad range of use cases of three essential areas of the Internet of Things: Mobile IoT, Drones and Connected Vehicles