5G IoT Summit at MWC Las Vegas 2023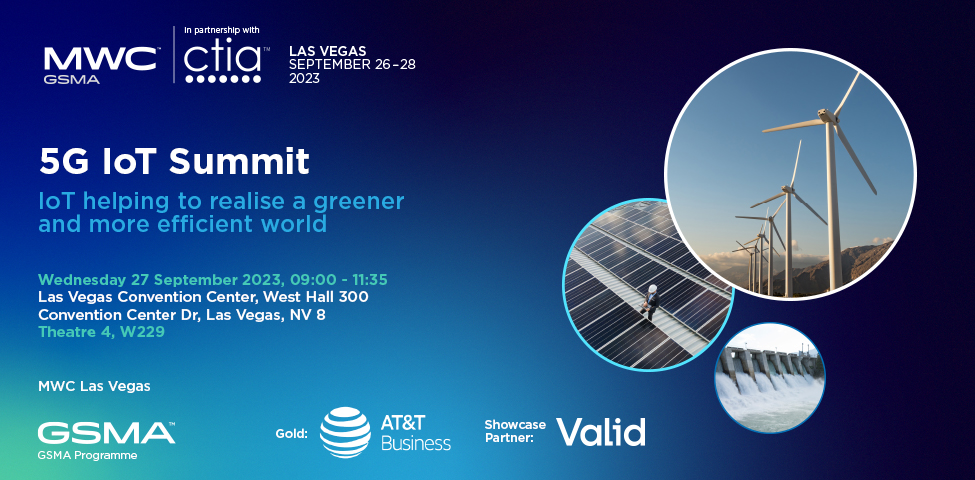 The 5G IoT Summit returned to MWC23 Las Vegas in September with a focus on the Energy and Environment. Energy and the Environment are the biggest topics affecting everyone on the planet right now. As an industry have ready-made solutions that will automate on how we deal with connected energy and environmental devices like Smart Meters, Pollution Monitors, Agri solutions, water management, logistics, transport and cities. We need to maximise the use of connectivity, data and infrastructure. 5G IoT (Massive, LTE-M, NB-IoT) is the best placed connectivity today for Energy/Environment solutions and supported by other technical solutions in cloud infrastructure, Big Data and AI.
5G is the fifth-generation cellular technology that revolutionises and enables new capabilities such as Artificial Intelligence (AI), Cloud computing, Edge computing, and the Internet of Things (IoT). Adoption of 5G and the IoT is being driven by several factors, including increased demand from consumers and enterprises and the availability of more affordable devices. Further 5G enhancements, such as network slicing. Private & dedicated networks and 5G core, will ultimately help realise the vision of a global IoT network, supporting a massive number of connected devices. The 5G networks being deployed today are building on 4G networks, which employ both LTE-M and NB-IOT technologies, which will evolve into Massive IoT within 5G delivering the functionality required to support narrowband (Cellular LPWAN) Use cases.
In this 5G IoT Summit you will hear from the IoT ecosystem players that have implemented new cellular technologies in the 5G era with innovative business models to be hugely successful. We will hear how IoT data is being used to save money, time and resources in the Energy and Environment Industries. How post Covid-19 present opportunities that the industry can provide automated IoT Solutions that will ensure business continuity should another pandemic occur. And finally, we hear from the customer who has deployed these solutions in their everyday business operations.
Gold Sponsor: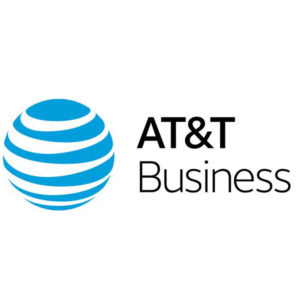 Showcase Partner:

Videos
Welcome Introduction to the 5G IoT Summit – GSMA
IoT for Good – AT&T & Kigen
Evolving IoT Networks to the 5G era – Panel Discussion
State of the IoT Nation – Transforma Insights
Satellite IoT: Unleashing the Potential of Remote Monitoring and Asset Tracking – Skylo
How eSIM for IoT Applications is shaping the future of the IoT ecosystem – Valid & SimpleX Wireless
5G IoT, Data and Sustainability – IBM
Speakers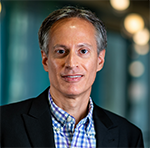 Cameron Coursey
Vice President, AT&T Connected Solutions
Cameron Coursey, Vice President — AT&T Connected Solutions, leads product, engineering, and
operations for AT&T's IoT business. Along with managing AT&T's current, industry-leading IoT business, AT&T Connected Solutions has a dedicated focus on creating future-oriented mobility capabilities from ideation to scale.
Cameron also acts as chief technical advisor for Internet of Things, providing the vision and direction for new network, provisioning, billing, application, SIM, and device capabilities. His prior leadership roles included developing and executing the strategy for transformational AT&T Business platforms and products including Mobility Network Services, 5G, Multi-Edge Compute, Private Cellular Networks, as well as portfolio simplification efforts and software-as-a-service implementations for all AT&T Business products.
Cameron has recently authored the book The Practitioner's Guide to Cellular IoT, describing the
technology and use cases for the Internet of Things. He has multiple U.S. patents covering intelligent roaming for handsets and methods to implement private in-building systems that use wireless spectrum and technology.
He began his commercial wireless career at SBC Technology Resources, Inc., where he worked on
technology for sharing spectrum between PCS and fixed wireless, early wireless packet data field trials for Southwestern Bell Mobile Systems, and network planning for new wireless opportunities for SBC in Southeast Asia.
Cameron received both Bachelor of Science and Master of Science degrees in Electrical Engineering from the Missouri University of Science and Technology.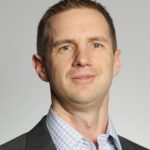 Robert Holden
Lead Technical Staff, AT&T Connected Solutions
Robert Holden, Lead Member of Technical Staff for AT&T's Device Architecture group, leads technical direction for IoT cellular requirements across both network and device. He also leads AT&T's requirements for certification of modules and IoT devices.
Robert was fundamental in AT&T's deployment of LTE-M and NB-IoT setting feature requirements and the network deployment strategy. He also develops device requirements and ensures device readiness. Robert is also leading the delivery of 5G RedCap to support the next evolution in IoT wireless technology.
Robert began his career with RFI Global Services in the UK where he was responsible for the GCF and PTCRB certification of cellular devices and validation of new test cases against the 3GPP requirements. Robert then moved on to work for Enfora, a US-based machine-to-machine (M2M) company making cellular modules and IoT tracking devices, where he was Head of Global Certification for Enfora's product portfolio.
Robert holds leadership positions in PTCRB Operator Steering Group Co-Chair and the PTCRB IoT Working Group where he serves as Vice Chair. He also represents AT&T in the Global System for Mobile Communications Association (GSMA) 5 G IOT strategy group.
Robert holds a Bachelor of Engineering (Honours) in Electrical and Electronic Engineering from University of Portsmouth. He has a number of issued patents related to IoT and cellular devices.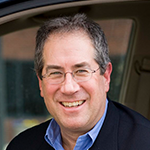 Mark Thirman
Global Connected Edge Strategy, IBM Consulting
Mark joined IBM in 2021 looking at global IoT, 5G, Edge, and AI technologies and business strategy. He has over 30 years of experience in executive roles at a broad range of telephony, infrastructure, and networking companies. Prior engagements include: global IoT strategy for a global leader in insights and data analytics and Amazon Web Services (IoT), Cloud Technology Partners, TELUS, Freewave, and others. Previously he served at Vodafone as VP of IoT Americas. Mark is the Vice Chair of the board of the MIT Enterprise Forum (MITEF) Cambridge, and chairs the annual Connected Things Conference held at the MIT Media Lab. He also chairs the board at VR pioneer ROTU Media & Entertainment.
He is a frequent speaker on the topic of IoT/Connected Things at conferences and events. Mark has been a guest lecturer at MIT, Tufts University, Boston University, and other universities. At Tufts, Mark currently oversees four Master's Candidates researching their thesis (capstone) projects on IoT topics and is leading his 16th Summer Practicum for a team of graduate students researching IoT issues.
He co-hosts the highly-rated "Failure the Podcast" series as well as many podcasts for MITEF Cambridge's annual Connected Things conference. Previously, he co-hosted 29 podcasts called the "Tech Entrepreneur.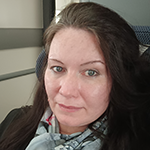 Lory Thorpe
IBM Telecommunications Industry Partner​, IBM Consulting
Lory Thorpe is an industry partner leading the IBM Consulting Global Offering Portfolio for 5G and Network Transformation. With over 20 years experience in digital transformation and telecommunications and a strong technology and innovation background in networks, IoT, security and data/AI. As a technology and business executive, she has worked at the intersection of strategy, information technology, and telco. Currently, Lory is supporting IBM Consulting's mission in building the global portfolio offering for the evolution to become the leading service partner for next generation networks. Over the course of her career, Lory has worked in highly technical roles with major global telecommunications vendors and operators, building extensive industry experience across a broad range of technologies and leading high performance teams in the definition and commercialization of cutting edge capabilities.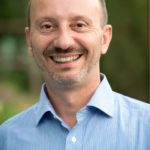 Jean-Louis Carrara
Regional VP, Sales and Business Development - Americas, Kigen
Jean-Louis Carrara manages the Americas region for Kigen, a global leader in eSIM enablement with the mission to secure connected devices with iSIM (integrated form factor) and eSIM (subscription management).
He was previously VP Europe for SK C&C CorFire, a mobile commerce solutions provider to Vodafone, DTAG, and Shell, and held senior roles at Gemalto in North America (now Thales), helping Tier 1 US MNOs leverage SIM cards and associated remote management services, including secure payment services.
He has served on the board of 4G Americas (now 5G Americas).
Jean-Louis holds a Master of Sciences in Engineering from ECL, France, and an MBA from NYIT, USA.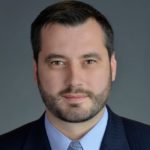 Jan Lattunen
Chief Commercial Officer , SimpleX Wireless
Jan Lattunen is a seasoned executive with an impressive track record in the telecommunications and mobile security industries. As the co-founder and Chief Commercial Officer at Simplex Wireless, based in Atlanta, Georgia, Jan Lattunen leverages deep industry insights to spearhead commercial strategies that drive growth and innovation.
Previously, Jan Lattunen served as the Chief Commercial Officer (CCO) and President for Americas at UROS, where for nearly 3 years, they were pivotal in leading business transformations and expansions across the region. Before UROS, Jan Lattunen had an illustrious tenure at G+D Mobile Security. Their roles ranged from Vice President of Sales, Mobile Security for North America, where they were responsible for combining the SmartTrust software division and Secure Devices, to Vice President, Telecom Industry for the Americas.
Jan Lattunen has a long history on working with SIM cards, eSIM solutions from the incubation of first global eSIM solutions to the wide spread OEM adoption of the new technology.
With more than two decades of experience in leadership roles, Jan Lattunen is a recognized thought leader in the confluence of telecommunications, mobile security, and business strategy. They bring a wealth of knowledge and a unique perspective on industry trends, challenges, and solutions.
Parth Trivedi
CEO and Co-Founder, Skylo
Parth Trivedi is CEO and Co-Founder of Skylo Technologies, the world's most ubiquitous non-terrestrial network (NTN). Skylo provides 100% coverage across the globe from space, allowing its customers to connect to any part of their business anywhere, at any time, all the time. Skylo connects smartphones, wearables, machines, sensors, and devices to digitize and transform lives and industries, and ensure that you never lose coverage.
At Skylo, Parth is responsible for leading business operations including long-term goals, growth, profitability and its overall vision. He works closely with the board of directors and his executive team to devise and implement strategies for promoting satellite connectivity, and increasing visibility for Skylo as a leader in the industry.
An aerospace engineer by training, Parth and his co-founders conceived of Skylo while at Stanford Graduate Business School, where he was co-leading research in the Space Systems Development Lab exploring how to connect billions of devices in a ubiquitous, cost-effective way. Parth then became an Entrepreneur-in-Residence at venture capital firm Innovation Endeavors, where he and his co-founders continued to spin out their research and invent an affordable way for people and remote industries (e.g., agriculture, fishing, mining, utilities infrastructure, disaster preparedness and response) to become connected for the first time. Under his leadership, Skylo has raised $116 million in funding from Softbank Group, Boeing, DCM, Moore, and Eric Schmidt's Innovation Endeavors.
Parth was chosen to serve on the U.S. delegation to the International Civil Aviation Organization (ICAO), the United Nations technical body on aviation, after earning his Master of Science from Aeronautics & Astronautics from MIT. There he led various aerospace-focused projects for the Department of Defense, Air Force Research Laboratory, NASA, Lockheed Martin, and the Federal Aviation Administration (FAA).
Born and raised in Kolkata, India, Parth earned his Bachelor of Science in Aeronautical & Astronautical Engineering from Purdue University with highest distinction. He subsequently earned advanced degrees from both MIT and Stanford before founding Skylo.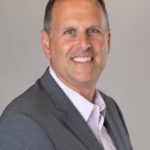 David Cohen
Head of IoT Solution Sales, Enterprise & Strategic Accounts, Global T-IoT, T-Mobile for Business
David Cohen has almost 30 years of experience in the wireless data industry in both domestic and international solution sales. These experiences have developed David's knowledge and expertise around guiding clients to drive value and outcomes from the adoption of IoT & mobility technologies and solutions.
Currently David serves as Head of IoT Solution Sales for the Internet of Things (IoT) business unit for T-Mobile for Business. David leads a national team of senior IoT business development managers responsible for driving new IoT solution sales within T-Mobile's SMB, Enterprise and Strategic business segment in the United States and abroad. He also leads the T-IoT sales team focused on driving international IoT Sales in partnership with Deutsche Telekom.
Before joining T-Mobile David served in several direct and specialized enterprise sales and leadership positions within the wireless and telecom industry. Most recently he held the position of Area Vice president for AT&T's Industry and Mobility Application Solutions business, where he led a team of mobility solution consultants across the United States and EMEA, focused on driving mobility solutions, M2M/IoT, SAAS, PAAS, and custom solution projects to AT&T's largest enterprise customers in the Signature and Global Client Groups.
Outside of work David has a passion for classic cars and spends time volunteering for a charity close to his and his family's heart, the Lustgarten Foundation for Pancreatic Cancer Research.
David earned a Bachelor of Arts degree in Telecommunications and Electronic Media from The Ohio State University, IoT Expert Program Certification from the Ira A. Fulton School of Engineering, Arizona State University and has completed many executive leadership programs throughout his career.
Matt Hatton
Founding Partner, Transforma Insights
Matt is a well-respected commentator and technology industry expert with 25 years' experience at the cutting edge of technology research and consulting. He is a thought-leader in Telecommunications, Digital Transformation and the Internet of Things. He is widely quoted in trade publications and frequent speaker at conferences. In 2020 Matt co-wrote a book 'The Internet of Things Myth'.
Matt is currently Founding Partner at Transforma Insights, the leading advisors on IoT, AI and Digital Transformation. Previously he was Founder and CEO of Machina Research, which was acquired by Gartner in 2016. Prior to founding Machina Research Matt was a technology industry analyst, working at firms including Analysys Mason and Yankee Group.
Matt holds an MSc in Telecoms from University College London.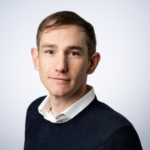 Sam Brown
OEM Business Development Manager, Valid
Sam joined Valid in 2021 to lead on Business Development with OEMs. With more than 15 years experience working with the IoT, mobility and telecoms industries, Sam has been involved in delivering several projects in this forefront. Currently, Sam is focused on working closely with the ecosystem within IoT, automotive and Utilities industries to help them leverage Valid's eSIM and eUICC solutions.
Shamik Basu
Head of IoT Business Products, Verizon Business
Shamik leads strategy and product management for devices, connectivity and platforms for Internet of Things and Automotive, and is responsible for creating and commercializing new data-enabled IoT offerings across verticals. Shamik and his team work with cloud hyperscalers, automakers and the developer community in pioneering the next wave of connected objects. He and his team also manage Verizon's ThingSpace platform, which connects millions of IoT endpoints today and is being scaled to connect the next wave of smart objects with 5G and Mobile Edge.
Shamik holds Bachelors and Masters degrees in Computer Science and Finance and graduated from Southern Methodist University's Cox School of Business. He holds multiple patents in the areas of wireless WAN activation, contact synchronization, and media management, and sits on several Consumer Tech Association and GSMA boards.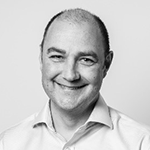 Luke Ibbetson
Head of Group R&D, Vodafone
Luke Ibbetson has been with Vodafone since 1996 and currently leads the Vodafone Group Research and Development organisation, responsible for all aspects of future research including trials of emerging / disruptive technologies, new industry partnerships and the creation of future revenue engines through advanced technology. Luke is an active participant in Industry Initiatives including 5GAA (Board member), Chairman of the NGMN 5G Board Committee, Advisory Board for UK TechWorks, and Board member for several venture backed new technology companies in which Vodafone has invested. Luke is a proud pioneer of Narrow Band IoT technology and currently shaping Vodafone's thinking on 6G. Luke is a passionate supporter of innovative thinking, helping to create new opportunities for technology to change lives and society for the better.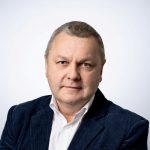 Dr Shane Rooney
Senior Technical Director, GSMA
Shane Rooney is a Senior Technical Director at the GSMA, leading activities in IoT and bringing together strategies and synergies across industry verticals and wider IoT ecosystems. Shane had previously led the GSMA's initiative in developing mobile solutions in Smart Cities and collaborating with cities like Barcelona, Dubai and Shanghai. His team has developed a wider range of Smart City Indicators, Case Studies and Business Cases demonstrating the importance of mobile technology. His team also have developed enablers in IoT Security and embedded SIM. He has led the launch of the Cellular LPWA Networks Technology (LTE-M and NB-IoT) initiative globally and is now promoting Cellular V2X technology. Previously he has been a Group Vice President with Etisalat, developing solutions for Energy, Security and Transport IoT solutions for Middle East, Africa and Asia. Before that he has worked with other Mobile Operators, Vodafone, Hutchison and 3 UK as well as launching and divesting of his own M2M company. Shane pioneered early telematics and connected car solutions for Ford Motor Company in the USA and Europe. He has extensive Global experience. He holds a PhD in Communications Systems specialising in Location Based Services and studied Business Marketing at IMD Switzerland.
Resources
Mobile IoT Deployment MapGas Meter Challenge FactsheetSmart Meter FactsheetMobile IoT Commercial LaunchesGSMA IoT Marketing GroupMobile IoT Resource Library