Now launched commercially by 36 mobile operators in 33 countries, the Mobile Internet of Things (Mobile IoT) is expanding rapidly with over 60 Commercial networks available globally, a combination of LTE-M and NB-IoT. Operating in licensed spectrum, low power wide area networks can provide low cost, yet secure, connectivity to battery-powered devices in both rural and urban locations. Following successful pilots involving a wide variety of use cases, Mobile IoT connectivity has now been deployed across North America, Latin America, China, South-East Asia, South Africa and in many European countries.
Widespread commercial services
In the U.S., Verizon and AT&T have both upgraded their entire nationwide LTE networks to support commercial LTE-M services, while T-Mobile has deployed NB-IoT nationwide. In Canada, Bell has deployed LTE-M in the Atlantic region with further rollout plans in place. Whilst in Latin America, AT&T has upgraded their LTE network to enable LTE-M in Mexico and TIM Brazil now supports NB-IoT. In Africa, the first Mobile IoT network has been enabled with Vodacom launching NB-IoT in South Africa.
Between them, Deutsche Telekom and Vodafone provide NB-IoT connectivity across much of Europe, including Austria, the Czech Republic, Ireland, Italy, Germany, Spain, Turkey, Slovakia, Greece, Croatia, Poland and the Netherlands. Turkcell has rolled out both NB-IoT and LTE-M across its LTE footprint in Turkey. Telecom Italia has commercially launched NB-IoT, as have Velcom in Belarus and Telia in Norway, Denmark, Sweden and Finland. DNA and Elisa have also switched on NB-IoT networks Finland. Orange Belgium offers both LTE-M and NB-IoT, while KPN and Vodafone have switched on LTE-M in the Netherlands. Telefonica has launched their first NB-IoT network in Spain as has TDC in Denmark.
In the Asia-Pacific region, Vodafone has deployed NB-IoT in Australia, where Telstra has launched nationwide LTE-M and NB-IoT networks. China Telecom has configured 310,000 base stations now to support NB-IoT, China Mobile has launched NB-IoT networks in several cities (including Hong Kong) and China Unicom has rolled-out NB-IoT in over 300 cities. 3 Hong Kong is also offering NB-IoT. South Korean operators KT Corporation and LG Uplus have both launched nationwide Mobile IoT services, while KDDI has rolled out LTE-M in Japan, where Softbank launched nationwide LTE-M and NB-IoT networks.  Mobitel operates a commercial NB-IoT networks in Sri Lanka, whilst Dialog Axiata have deployed both LTE-M and NB-IoT. Singapore is also now offering LTE-M and NB-IoT connectivity with M1 Singapore deploying NB-IoT and SingTel deploying both technologies. There are also now three technologies in Thailand with AJS supporting both LTE-M and NB-IoT, and True deploying NB-IoT.

Very versatile and highly capable
Following standardisation by 3GPP in June 2016, the versatile and flexible Mobile IoT technologies are now being used to enable everything from smart metering and smart parking to asset tracking and consumer wearable devices. In agriculture and forestry, Mobile IoT connectivity can enable farmers to monitor the location and condition of their livestock, while tracking the health of crops and plantations. NB-IoT and LTE-M can also be used to cost-effectively connect sensors monitoring the performance of an array of industrial machinery.
Upgrading an existing cellular network to support the Mobile IoT technologies can deliver as much as a sevenfold increase in coverage area, while penetrating deep inside buildings and below ground. That makes them particularly well suited to connect water, gas and electricity meters, as well as applications in manufacturing and logistics. Mobile operators have also found that these new technologies can support very dense networks and can scale easily.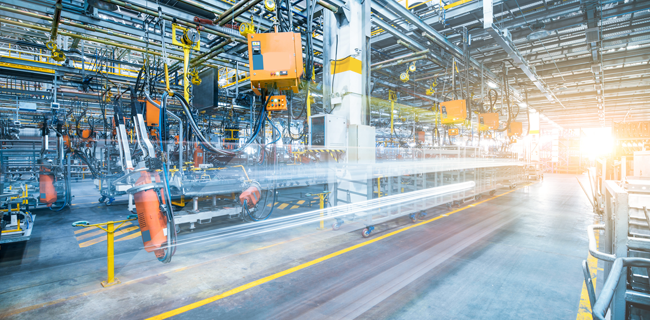 An expanding ecosystem
As demand grows, the Mobile IoT ecosystem is expanding fast with dozens of operators and equipment vendors supporting the new technologies. A multitude of Mobile IoT modules, chipsets and software have now been certified as compliant with Release 13 of the 3GPP standards.
Operators can typically adapt their networks to support LTE-M and NB-IoT, which generate less signalling traffic than existing technologies, via a simple software upgrade. In many cases, tariff plans and modules are priced well below those associated with traditional cellular machine-to-machine propositions.
In 2018, many more mobile network operators are likely to roll out commercial Mobile IoT services. By March 2019, the GSMA expects the Mobile IoT will be available in more than 40 countries.
The GSMA released the NB-IoT logo in November and the LTE-M logo in February. They are freely available to download