LTE-M is the simplified industry term for the eMTC LPWA technology, which was standardised by 3GPP in the Release 13 specification. It specifically refers to LTE CatM1, which is designed to support the IoT. LTE-M is a low power wide area (LPWA) technology, providing low device complexity and extended coverage, while allowing the reuse of existing LTE base stations.
The technology can allow connected devices to have a battery lifetime of at least 10 years for a wide range of use cases, with the modem costs reduced to 20-25% of the current EGPRS modems. LTE-M also supports relatively fast data throughput, mobility, roaming and potentially voice services.
Supported by all major mobile equipment, chipset and module manufacturers, LTE-M networks will co-exist with 2G, 3G, and 4G mobile networks and benefit from all the security and privacy features of mobile networks, such as support for user identity confidentiality, entity authentication, data integrity, and mobile equipment identification. Commercial launches of LTE-M networks are now underway.
AT&T, KPN, Orange, Telefónica, Telstra and Verizon are among the operators rolling out LTE-M, following pilots of the technology across a wide variety of use cases, including monitoring individuals' location and vital signs using wearable devices. AT&T and its enterprise customers have also piloted LTE-M for smart shelving, asset management, logistics, fleet management and other use cases that require low cost mobile connectivity.
GSMA LTE-M Task Force
Working on behalf of the mobile industry and wider ecosystem stakeholders, the GSMA LTE-M Task Force aims to accelerate the widespread adoption of 3GPP-based LTE-M technology. The Task Force Chair is David Allen of AT&T, and the Vice-Chairs are Ronan Le Bras of Orange and Toshiyasu Wakayama of KDDI.
Discover more about how LTE-M is being used for:
LTE-M Resources
Video
Wednesday 9 Jan 2019 | LTE-M | MIoT Technology | MIoT Technology LTE-M |
Understand how the endangered honeybee stock can be preserved by deploying IoT asset trackers managed by The Bee Corp and NimbeLink on Verizon's LTE-M network, through monitoring the health of the beehive.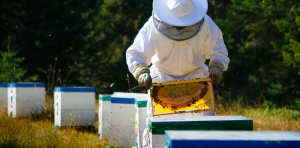 Document
Wednesday 9 Jan 2019 | LTE-M | MIoT Case Studies | MIoT Technology | MIoT Technology LTE-M |
This paper outlines how two of the world's leading mobile operators - AT&T and Telstra - are using LTE-M technology to roll out innovative new services. In North America, AT&T is working with white goods manufacturers to provide ...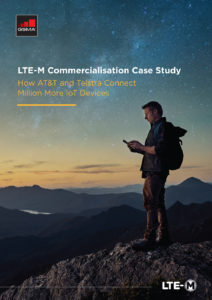 Video
Wednesday 20 Mar 2019 | MIoT Sectors Wearables | MIoT Technology | MIoT Technology LTE-M | MIoT Technology NB-IoT |
Nicolas Damour, Director of Technology Partnerships at Sierra Wireless shares how Sierra Wireless IoT modules are enabling compact-size IoT ...