Narrow Band – Internet of Things (NB-IoT)
Standardised by 3GPP, Narrowband IoT (NB-IoT) is a low power wide area (LPWA) technology that can enable a wide range of new IoT devices and services. NB-IoT minimises the power consumption of connected devices, while increasing system capacity and spectral efficiency, especially in locations that can't easily be covered by conventional cellular technologies. In a wide range of use cases, NB-IoT connected devices can have a battery life of more than 10 years.
NB-IoT employs a new physical layer with signals and channels to meet the demanding requirements of extended coverage in rural areas and deep indoors, while enabling very low device complexity. The underlying technology is much simpler than that of GSM/GPRS modules, and the cost of NB-IoT modules is likely to decrease rapidly as demand increases.
Supported by all major mobile equipment, chipset and module manufacturers, NB-IoT can co-exist with 2G, 3G, and 4G mobile networks. It also benefits from all the security and privacy features of mobile networks, such as support for user identity confidentiality, entity authentication, data integrity, and mobile equipment identification.
Many different operators are rolling out NB-IoT services in Asia, the Middle East, Latin America and Europe, with commercial launches now underway. China Mobile, China Telecom, China Unicom, Deutsche Telekom, Etisalat, KT, NOS, TDC, Telefónica, Telia and Vodafone are among the operators to be deploying NB-IoT, having piloted the technology across a wide range of use cases, such as smart metering, smart parking and smart agriculture, which all require large numbers of low cost and low maintenance connected devices.
The GSMA NB-IoT Forum
Working on behalf of the mobile industry and wider ecosystem stakeholders, the GSMA NB-IoT Forum aims to accelerate the widespread adoption of 3GPP-based NB-IoT technology. The Forum Chair is Luke Ibbetson, Vodafone Group, and the Vice-Chairs are Madame Huang Yuhong of China Mobile, Daniel Herb of T-Mobile US and Jens Olejak of Deutsche Telekom.
Discover more about how NB-IoT is being used for:
March 20, 2019
MIoT Resource Library
Film
GSMA
At the 8th Mobile IoT Summit at #MWC19, Andrew Parker, IoT Programme Marketing Director at GSMA introduces how Mobile IoT technologies – LTE-M and NB-IoT – have been adopted by the industry-wide ecosystem players and changing the IoT landscape around …
March 20, 2019
MIoT Resource Library
Film
GSMA
Andreas Haegele, SVP IoT Products at Gemalto shares how Gemalto is enabling Mobile IoT smart devices with their Cinterion IoT module and advising customers to consider security from the very beginning of the IoT project deployment. View more videos made …
March 20, 2019
MIoT Resource Library
Film
GSMA
Brian Boychuk, Senior Vice President of Sales and Marketing at BeWhere Inc. shares how BeWhere is deploying the low-cost, low-power IoT sensors on mobile network operator-managed LTE-M and NB-IoT networks around the world. View more videos made by GSMA IoT …
March 20, 2019
MIoT Resource Library
Film
GSMA
At the 8th Mobile IoT Summit at #MWC19, Sharath Muddaiah, Director of Strategic Solutions & Business Development at G+D Mobile Security shares how end-to-end SIM-based security solutions are enabled for enterprise and mobile network operators on the LTE-M and NB-IoT …
March 20, 2019
MIoT Resource Library
Film
GSMA
Nicolas Damour, Director of Technology Partnerships at Sierra Wireless shares how Sierra Wireless IoT modules are enabling compact-size IoT products globally on Mobile IoT networks; and Kathy Roma, Co-Founder at Nimb explains how Nimb has taken the full benefits of …
February 20, 2019
MIoT Resource Library
Case Study
GSMA
In China, the leading mobile operators are using Mobile IoT technologies to connect millions of devices, appliances and machines. This case study illustrates how China Mobile, China Telecom and China Unicom enable consumers and businesses to benefit from better services …
February 20, 2019
MIoT Resource Library
Technical Document
GSMA
The GSMA Internet of Things (IoT) programme helps mobile operators add value and accelerate the delivery of new connected devices and services in the IoT. The programme supports industry collaboration, appropriate regulation and the optimisation of networks, as well as …
February 7, 2019
MIoT Resource Library
Brochure
GSMA
The Mobile IoT Toolkit is designed for mobile network operators and IoT developers to quickly get started with IoT solutions development and deployment. For further information or enquiries, please email GSMA Internet of Things Programme at iot@gsma.com.
October 29, 2018
MIoT Resource Library
Brochure
GSMA
A total of 70 Mobile IoT networks, including LTE-M (Long Term Evolution for Machines) and NB-IoT (NarrowBand IoT), have been launched, enabling a fraction of the 25.2 billion IoT connections by 2025 per forecast by GSMA Intelligence. Mobile IoT, the …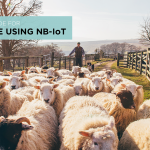 October 5, 2018
MIoT Resource Library
Technical Document
GSMA
The GSMA Internet of Things programme is an initiative to help mobile operators add value and accelerate the delivery of new connected devices and services in the IoT. This is to be achieved by industry collaboration, appropriate regulation, optimising networks …